Do you follow a gluten-free diet? No worries! Takapuna boasts a feast of fantastic cafes and restaurants catering to various dietary preferences. Here are just five of our favourite places with amazing gluten-free options, picked for Taste of Takapuna October 2023.
Jam Organic Cafe
Jam Organic Cafe isn't just about serving delicious food; it's also a hub of good vibes, friendly faces and super healthy brekky or lunch. With heaps of gluten-free options, we recommend the range of delicious omelettes, the good ol' Sweetcorn Fritters, or the Chicken Breast Salad, complete with mango, grilled halloumi, avocado, wild rocket, toasted almond, aioli, and kumara crisps. And don't forget to cap off your meal with a round of their irresistible gluten-free Peanut Brownie Bliss Balls.
Street Organics
Street Organics takes wholesome goodness to a whole new level. The crew's dedication to serving delicious, nutritious whole foods with a good conscience shines through in every dish. Gluten free is not a problem, and if you have specific dietary requirements or allergies, Street Organics will happily tweak their menu to suit. Be sure to try the Keto Chaffels – cheese waffles topped with poached eggs, herbed labneh, bacon crumble, and tomato relish. It's a taste sensation that'll leave you craving more.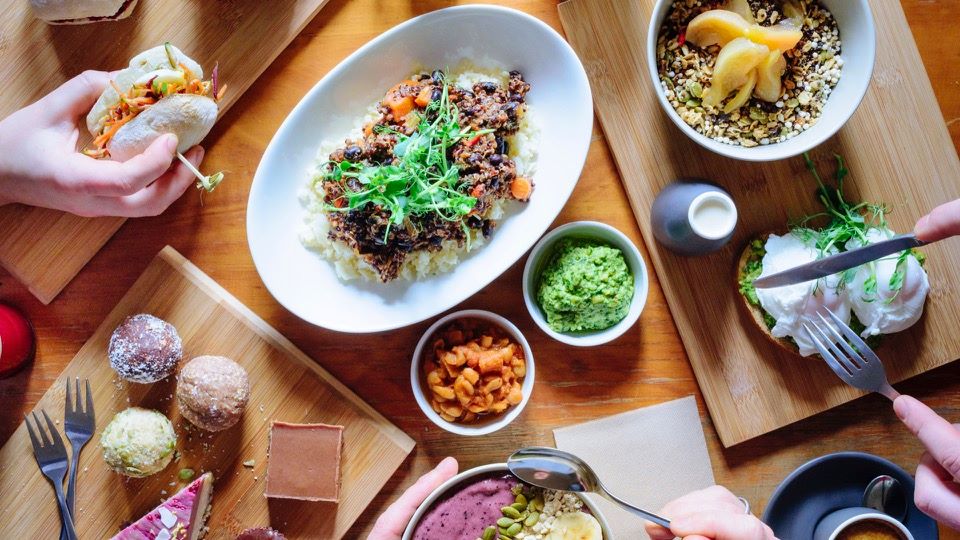 Mimosa
Mimosa has been a beloved fixture in the Takapuna food scene for over ten years, and for good reason. This cosy spot specialises in Japanese-inspired breakfast and lunch dishes crafted from primarily organic and gluten-free ingredients. If you're looking for a quick health boost, hit up the Mimosa Power Bowl – a tasty blend of mixed herby beans, olives, avocado, coriander, mustard, cheddar cheese, sour cream, and mixed-grain rice. Trust us: it's as delicious as it sounds!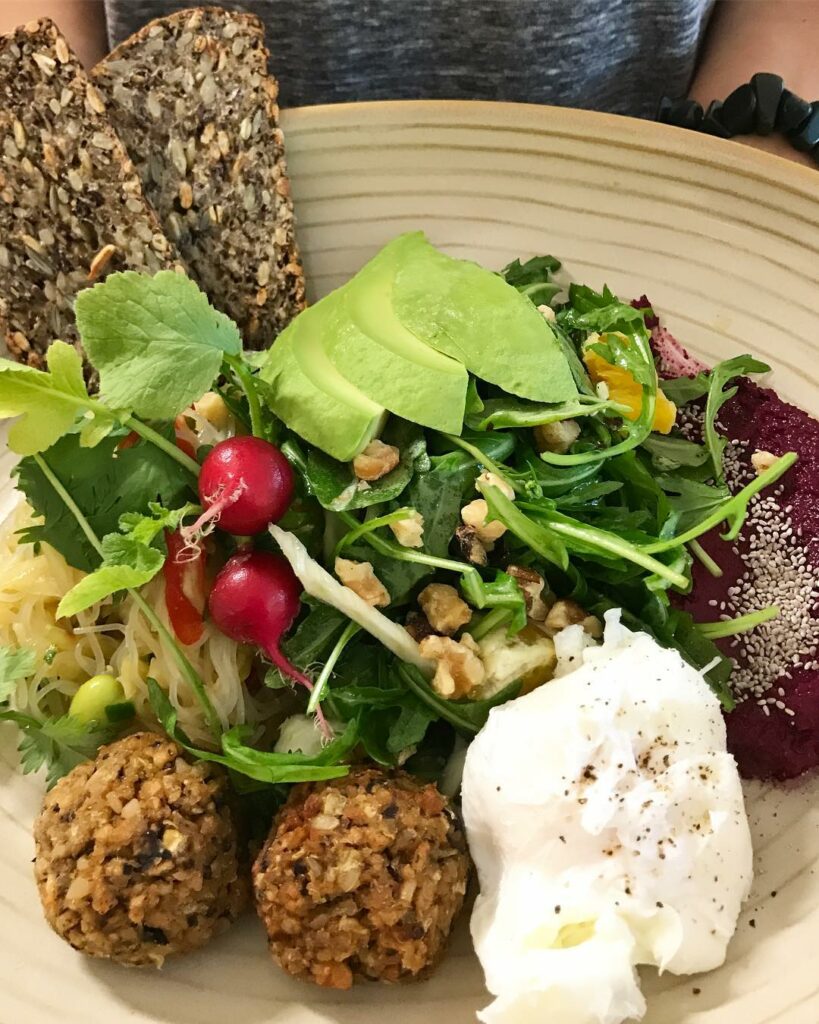 Aubergine
For a touch of European flavour right in the heart of Takapuna, head to Aubergine. This is the place to be for a romantic dinner for two or even a bustling lunch meeting with colleagues. Start your culinary journey with the mouthwatering Pan-fried Prawns and a fresh salad. As for the mains, the Savanna Scotch fillet and the Lamb Shanks are real stars.
Tok Tok
Munch on something out of the wok at Tok Tok, an exceptional eatery where Asian flavours come together in a harmonious fusion. The menu predominantly caters to gluten-free diners, and Tok Tok presents a tempting selection of inspired dishes so good that gluten-eaters won't even notice what's missing. From small plates and mains to salads, sides, and desserts, you'll be in a dilemma deciding just what to order.
Check out the rest of the amazing and delicious places to eat and drink around Takapuna in our online directory!