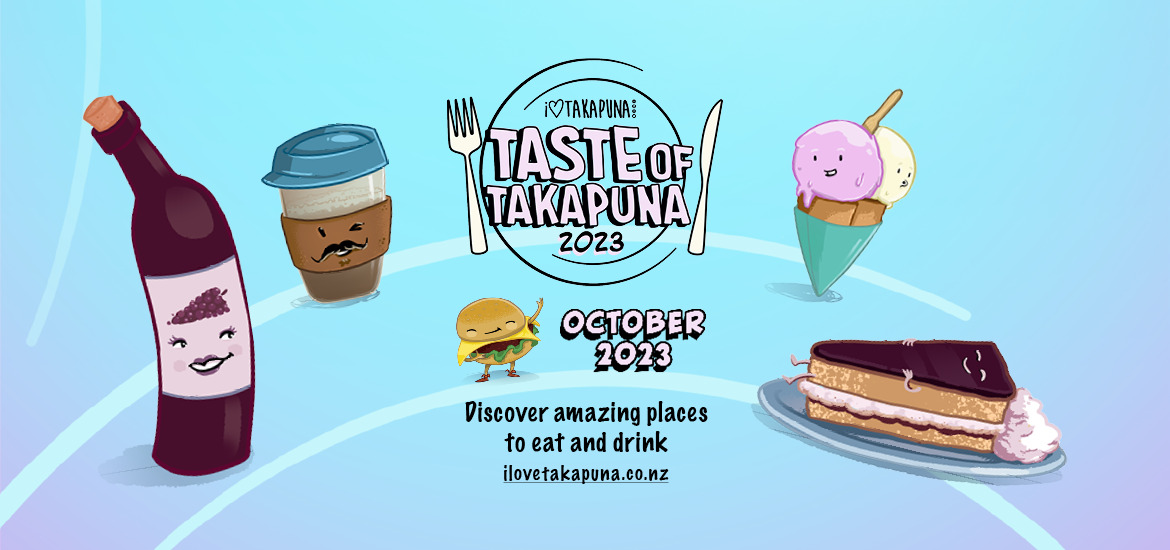 Discover a Taste of Takapuna this October!
We want to spread some cheer and positivity this month and CELEBRATE all our wonderful hospitality businesses!
October is all about DINING and FOOD in Takapuna – we want to showcase just how many fantastic places there are to eat and drink.
So take a moment to explore our featured businesses, read about the Chefs, dishes and ingredients that make up their menus. Learn about the stories behind the businesses, the concepts or the culture. Take on the challenge of recreating some of their dishes yourselves! And then, take up some of the great deals and offers, to visit and experience their food first hand.
You can also VOTE for your favourite places to eat and drink in our 2023 People's Choice Awards! So share the love with the team that provide your morning caffeine, prepare your lunch, pour your weekend drinks or create dining masterpieces for your dinner or dessert!
You just never know what you'll discover – we have restaurants for every taste, with over 100 places to eat and drink right here in Takapuna!