Stepping out for the old eat 'n' meet, or treating a valued client? Takapuna boasts the North Shore's finest lunchtime culinary gems. This month is Taste of Takapuna 2023 – the perfect excuse to take your meetings to the street and try something new. Here's a lineup of must-visit spots for hashing out those last details.
Takapuna Beach Cafe
Takapuna Beach Cafe is a fantastic spot for a networking lunch. Dreamy beachfront location, laid-back atmosphere, and a diverse menu of fresh, light food that covers off even the pickiest eater in the office. Enjoy your meal on the sun-soaked deck with a view that'll make your food taste even better. Or, and bear with us for a second here, we wholly endorse the concept of grabbing a takeaway sandwich or gelato and having your work lunch barefoot on the beach.
Honey Cafe
When it comes to a healthy business lunch brimming with vegetarian and vegan delights, Honey Cafe is your destination. In the mood for an all-day breakfast, a gourmet bagel, or cabinet delights? And let's not forget the fabulous drinks menu loaded with smashing smoothies, rejuvenating juices, and various caffeine fixes to fuel your work day.
Street Organics
Have a group all with different dietary needs? Street Organics is where you need to be! The crew's dedication to serving delicious, nutritious whole foods with a good conscience shines through in every dish. Gluten free, Keto, Paleo, Coeliac, low FODMAP, plant-based, organic – and everything in between is not a problem for this conscious crew! And don't worry about asking to customise the menu item you've got your eye on, the team are experts at adjusting, substituting and making sure you get exactly what you want! Their shakes and beverages "over ice" are absolutely worth a go, and for the sweet-tooths in the group, give their LCHF Blueberry Protein Pancakes a crack, or for something a bit different, try their Turkish Eggs!
Regatta Bar & Eatery
Long lunch over drinks? Regatta Bar & Eatery is a jewel in the Takapuna dining crown, known for its beachfront location with indoor and outdoor spaces – perfect for blending work and leisure. Regatta prides itself on using locally sourced, fresh ingredients to craft exquisite dishes. Order from the new spring menu or share a delicious antipasto platter. And if you want to enjoy a tipple over lunch, there's an extensive selection of wines, cocktails, and beverages.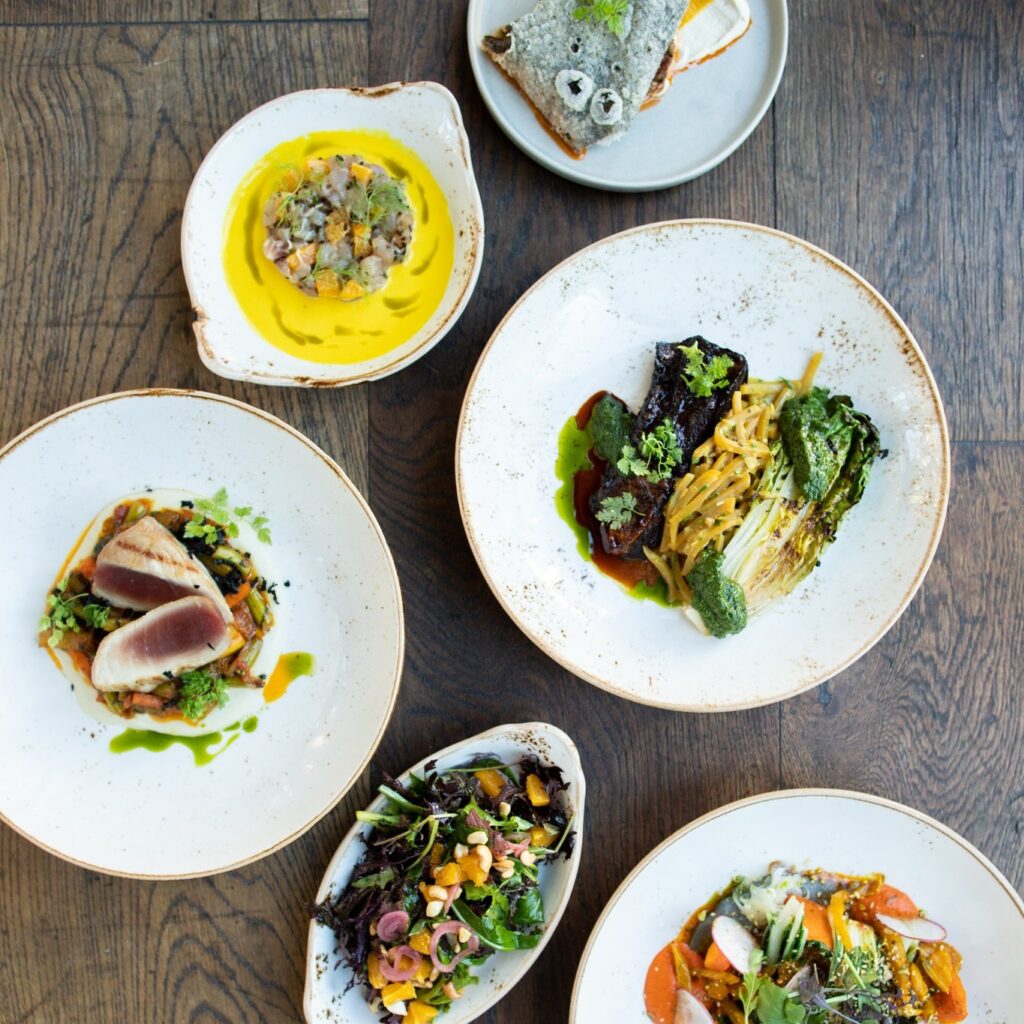 Tok Tok Kitchen
For a taste of Asian fusion in lush surrounds, make your way to Tok Tok Kitchen. It's a serene oasis with cosy wooden furnishings and lush greenery, indoors and out. Expect top-tier service and a menu with light, healthy, and oh-so-delicious options. Share some mouthwatering plates and transport your work rendezvous straight to the heart of Asia.
The Elephant Wrestler
Local favourite, The Elephant Wrestler, is a bit of business at the front, party at the back. It's a hotspot for networking, where conversations flow as smoothly as the craft beers. The Elephant Wrestler is known for its nightlife, but the daytime menu is really something to trumpet about. Whether you're craving a burger, divvying up a pizza, or munching on delicious bits and bobs, it's gonna be a good lunch.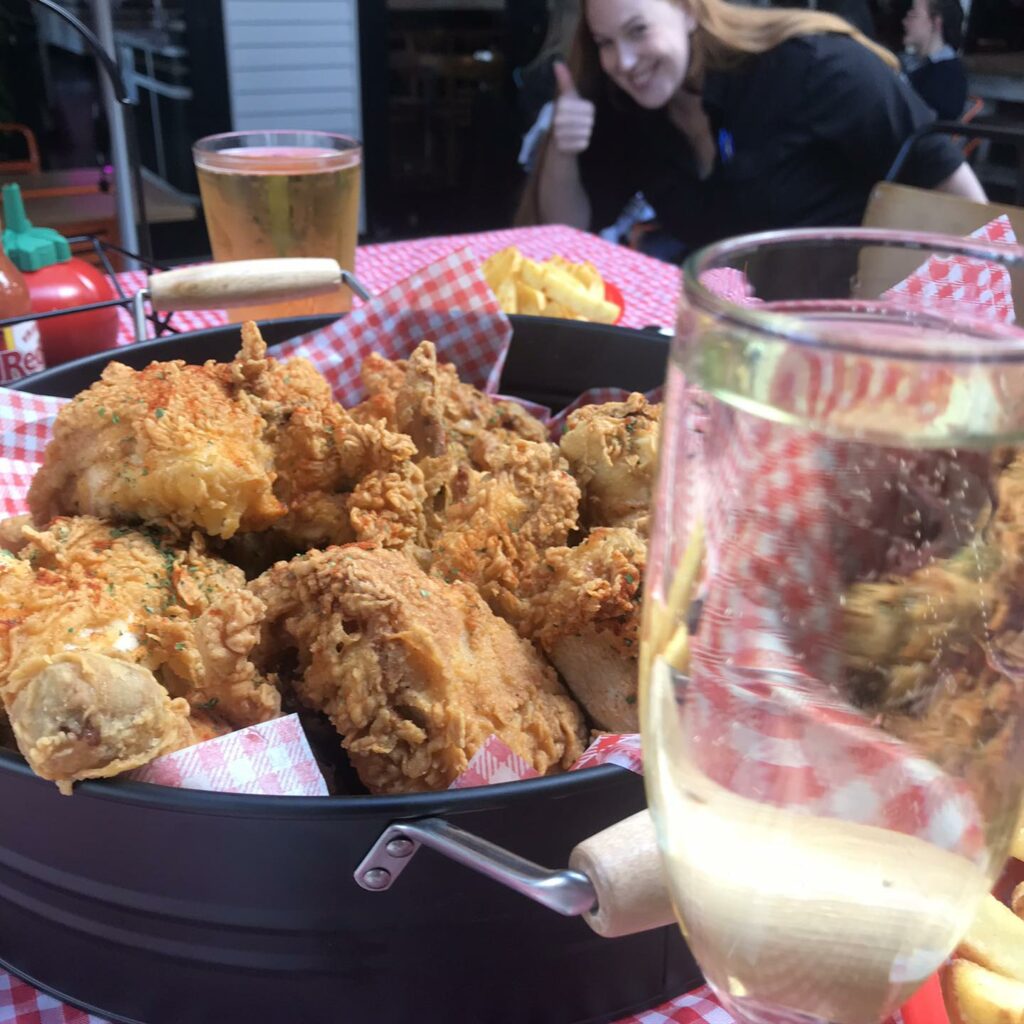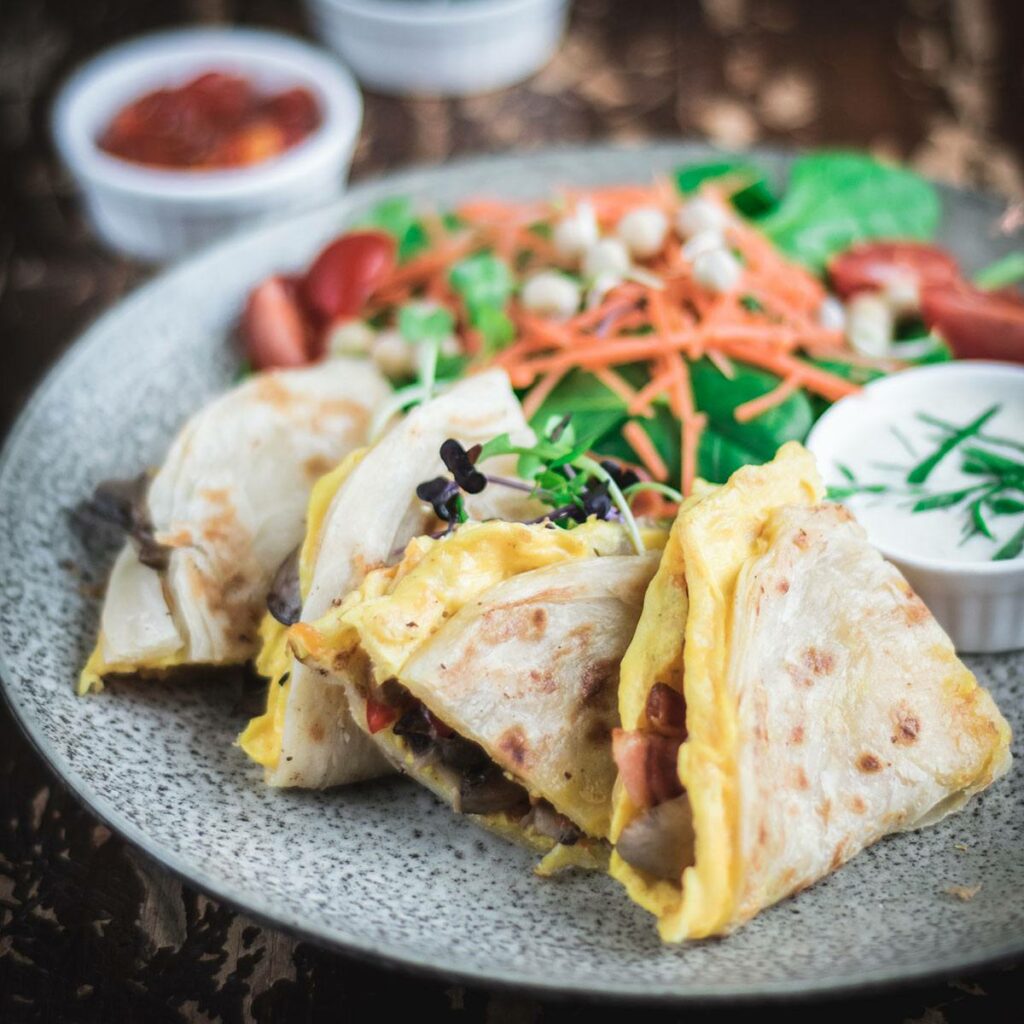 Joe's Eatery
Joe's Eatery is your go-to for a cosy, inviting atmosphere, where hearty dishes and a warm, rustic ambience set the stage for a friendly experience that welcomes all.
It's a reliably good spot for your business lunch. And here's a tasty tidbit – throughout October, savour Joe's signature dish, Breakfast Paratha, paired with a quality coffee for just $20.
Centro
There's so much yummy goodness on offer at Centro Cafe. Their menu boasts gr food and excellent coffee, and the cafe's funky fit-out, complete with suspended dried flowers, provides a unique ambience. Find a spot indoors or outdoors and choose from the all-day menu or cabinet options. Centro's warm service and complimentary Wi-Fi make it perfect for business meetings.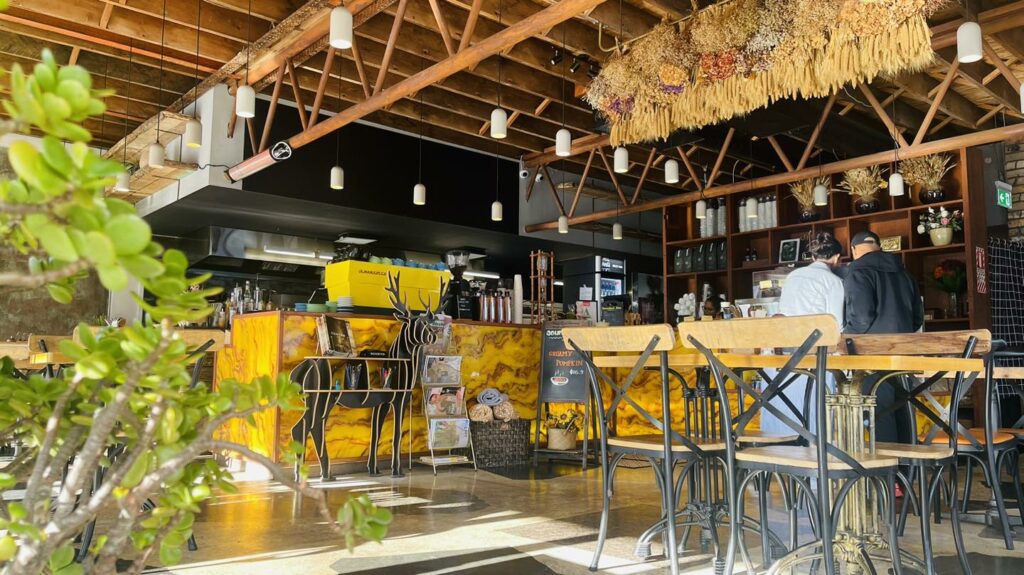 Zong Kitchen
For a fabulous array of Asian fusion delights, check out Zong Kitchen. Whether it's their dumplings, noodles, hot pot, stir-fries or hearty soups, the food not only tastes delicious but the presentation is gorgeous too. With excellent service and great pricing, Zongs is a fine choice for lunch.
Seven Hills
If we're talking Turkey, then Seven Hills is the place to be. Shish kebabs, burgers and salads are on the menu, paired with tasty Torshi – pickled vegetables made using simple, local ingredients and a touch of love. End on a sweet note with Turkish Delights and Baklava.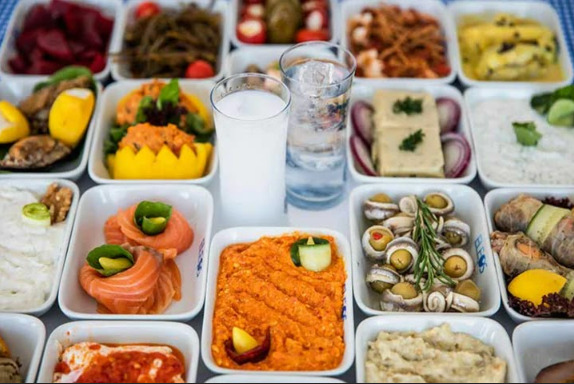 Burger Burger
Indulge in a juicy burger at neighbourhood gem Burger Burger. Offering beef, chicken, fish, and veggie burger options, along with all your favourite sides and salads, it's the ideal laid-back setting to talk shop with your client.