Oscar&Co is a premium hair salon that has been operating in Takapuna for about 11 years. Last year, Jen Andrews bought it off the original owner Gene.
"Gene built it from the ground up, and we thought we could elevate it even further," Jen says. 
The salon has a high-quality feeling to it, a place where you can relax and forget about the stresses of life. The hair artists are super talented – all hair for the stunning model shots on Oscar&Co's website was done in-house.
We had a chat to Jen as part of I Love Takapuna's wellness month.
This month we're talking about wellness in Takapuna. Is haircare a piece of the wellness puzzle?
In these times with Covid and potentially a little bit of a downturn in the economy, it's really important to still look after yourself, rather than lose sight of it. When your hair looks good, you feel better inside.
Have you heard about "the lipstick revolution"? Lipstick sales during World War II skyrocketed. People weren't feeling great about themselves, the economy, the environment. They wanted a little something to help feel better about themselves.
Does hair help your overall wellbeing?
Hair is incredibly important to mental wellbeing. The saying "having a bad hair day" implies if your hair doesn't look good, your day isn't going to go well. Alternatively, if your hair is on point, you're more likely to have a good day.
In fact, in Japan, having your hair done is often prescribed by physicians for depression as it can improve overall mental health.
What do we need to be thinking about for hair wellness?
Hair wellness is about getting the correct shampoo, conditioner, styling and finishing products, and the tools to care for your hair, as well as knowing how to use them. Hairdressers will always provide a recommendation for the best products for your hair type, and show you how you should use them.
But often a hairdresser is more than that. They can be your confidant and a good sounding board to air your feelings about the many things going on in your life.
What are the hot styles right now, and what do you predict for the coming months?
During winter we have seen the usual warmth in red and copper colours coming through. We have also seen a lot of golds being requested, especially in blondes, but also in darker hair. We will see this large shift to more golden colours continue to trend in our blonde guests as we move into spring.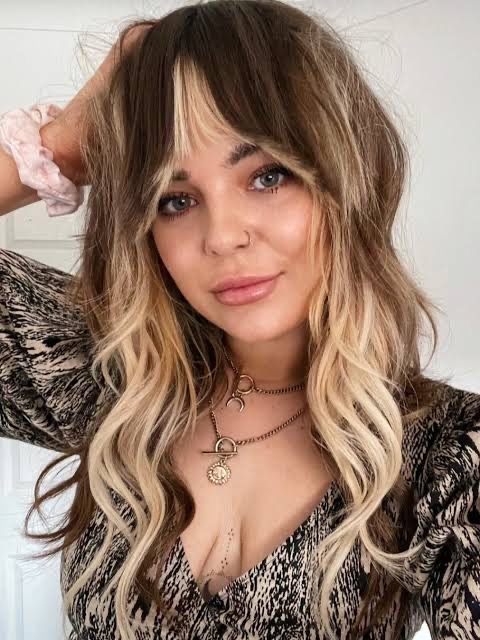 For haircuts, there is a lot more movement and texture in our shapes and that will only increase into the next season. An example of this is the latest fringe. The cool little sister of curtain bangs are bottleneck bangs which have a lot of variations to suit most face shapes.
Bottleneck bangs have about three to five centimetres of wispy, lash-skimming bangs with angled, cheekbone-framing pieces on each side. They resemble the shape and slope of a bottleneck because they start shorter at the top and graduate to longer pieces that curve around the eye and cheek line.
Check out the bottleneck bangs trend on Instagram
Have you got any hair tips and tricks as we approach the change of seasons?
As the weather is still on the wild side, using anti-frizz products such as the Redken Frizz Dismiss range can help tame that windswept look. Or alternately, embrace your curls and natural texture with the Redken Curvaceous range.
What's something everyone needs to know to care for their hair properly?
The most overlooked haircare products are treatments. Often people only have treatments when they are in the salon. This is important, but treating your hair at home is just as important. It is recommended that for every seven washes, you should be putting a treatment through your hair. At Oscar&Co, we have a wide range of treatments and our stylists can recommend the correct one for you.
What do you love about working in Takapuna?
I love the atmosphere, I love how Hurstmere Road is being revamped. It's got the pedestrianised feel, funky little eating areas like Eat Street. The location and accessibility to the beach. And in summer after work you go down to that beach and there's thousands of people in the picnic area. Even on a beautiful day in winter everything is crisp and clean.