Out and about and feeling a bit peckish? Want a yummy work lunch at a great price? Luckily you won't have to go far as we have many fine eateries right here at Takapuna offering hearty meals at a steal.
Poké bowls @ Poké Poké
Fresh, healthy and tasty, our choice for a delicious vegan lunch is the tofu and mushroom poké bowl from Poké Poké. Load it up with your choice of rice or salad and up to six toppings, with dressing and garnish.

Price: $14.90
Location: Shop 6/40 Hurstmere Road
Browse the Poké Poké menu here
Burgers @ Blazin Burger
For a juicy burger lunch, Blazin Burger is the place to go. Options include beef burgers, chicken, pulled pork and a tasty vegan burger. We highly recommend the Blazin Wagyu beef burger with caramelised onion, tomato confit and cheese.

Price: $14
Location: Shore City, 52 – 56 Anzac St (Ground floor, opposite New World)
Browse the Blazin Burger menu here
Asian street food @ Buns and Rolls
Where cultures collide in a fusion of authentic Asian street food, head to Buns and Rolls for delectable bao buns, fresh rice paper rolls, banh mi and pho – all at a reasonable price. We love the crispy pork belly with lettuce and sriracha mayonnaise.

Price: $8.50
Location: Shore City, 52-56 Anzac Street (Ground floor, bottom of the escalators)
Browse the Buns and Rolls menu here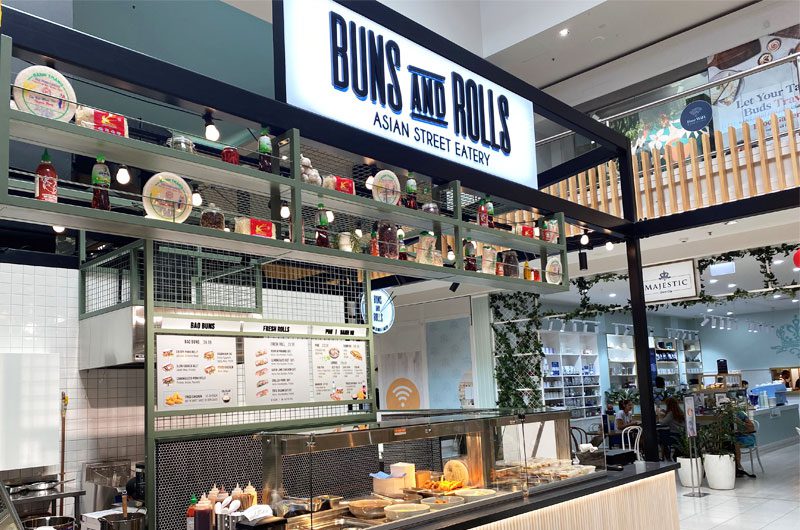 Café comforts @ Joe's Eatery
Joe's Eatery is rocking quality comfort food, and we've spotted a great lunchtime deal. Joe's is all about creating a relaxed, cosy space and a friendly vibe in a warm, rustic setting where everyone feels welcome. The 15-buck Paratha – a buttery, flaky toasted bread filled with bacon and mushrooms, served with salad and chutney – is sensational.

Price: $15
Location: 99 Hurstmere Road
Browse the Joe's Eatery menu here
Indian meals @ Big Tikka
If you want a bit of spice in your life, head to Big Tikka for an inventive, bold approach to Indian cuisine, reinterpreting classic dishes in a contemporary style. Our pick is the Unjah Dal Ttaleli  – slow cooked yellow lentils with tomato, onion, cumin, ginger and garlic. Yum!

Price: $15
Location: 458 Lake Road
Browse the Big Tikka menu here
Cabinet delights @ Flourish Café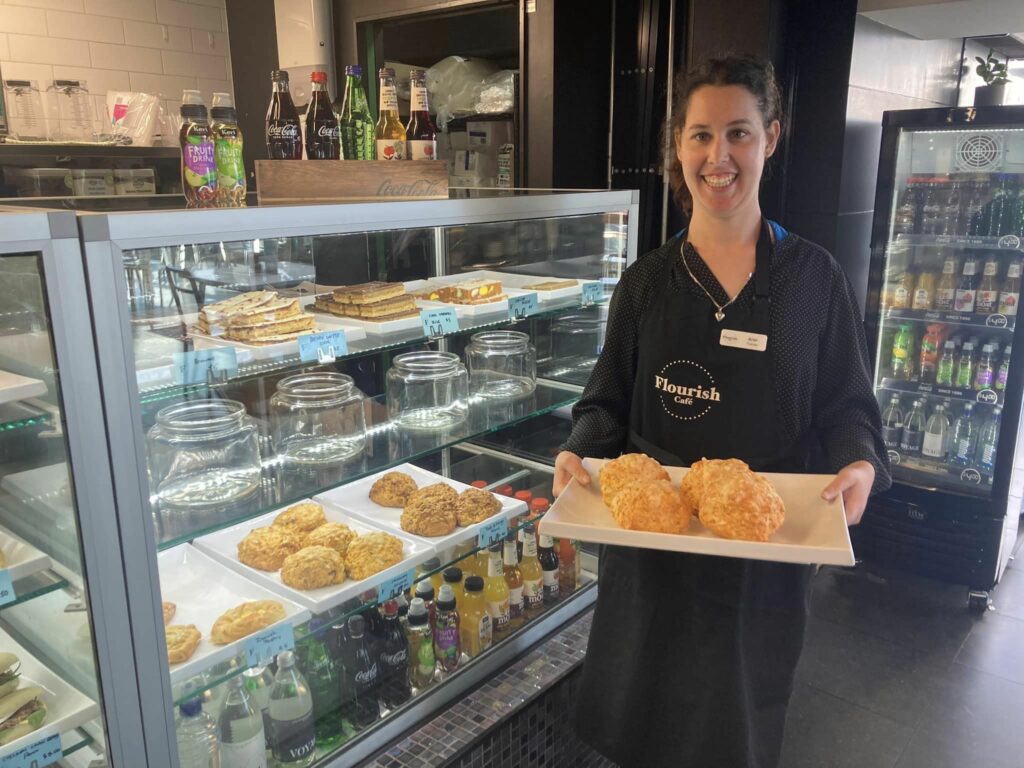 Here's something a bit special if you haven't checked it out before: Flourish Café is run by Project Employ, helping adults with disabilities get trained up and prepare for work. It's outstanding food, and choosing to eat here makes a real difference to the lives of the trainees. Plus, you can pick up awesome cabinet food for as low as $7! Hard to beat in this day and age.

Price: Under $10
Location: Ground Floor, BDO Tower, 19 Como Street
Learn about Flourish Café here