Great job everyone! Together we've done the mahi, and the reward is dropping down an alert level and getting access to takeaway food deliciousness. Takapuna has the goods on offer, and we've picked out a selection of awesome food we can't wait to try again from local restaurants and cafés that are doing click & collect or delivery in Level 3. Remember to stay safe and respect the people working hard to prepare your food – wear a mask, be kind, and follow the rules and guidelines at each business.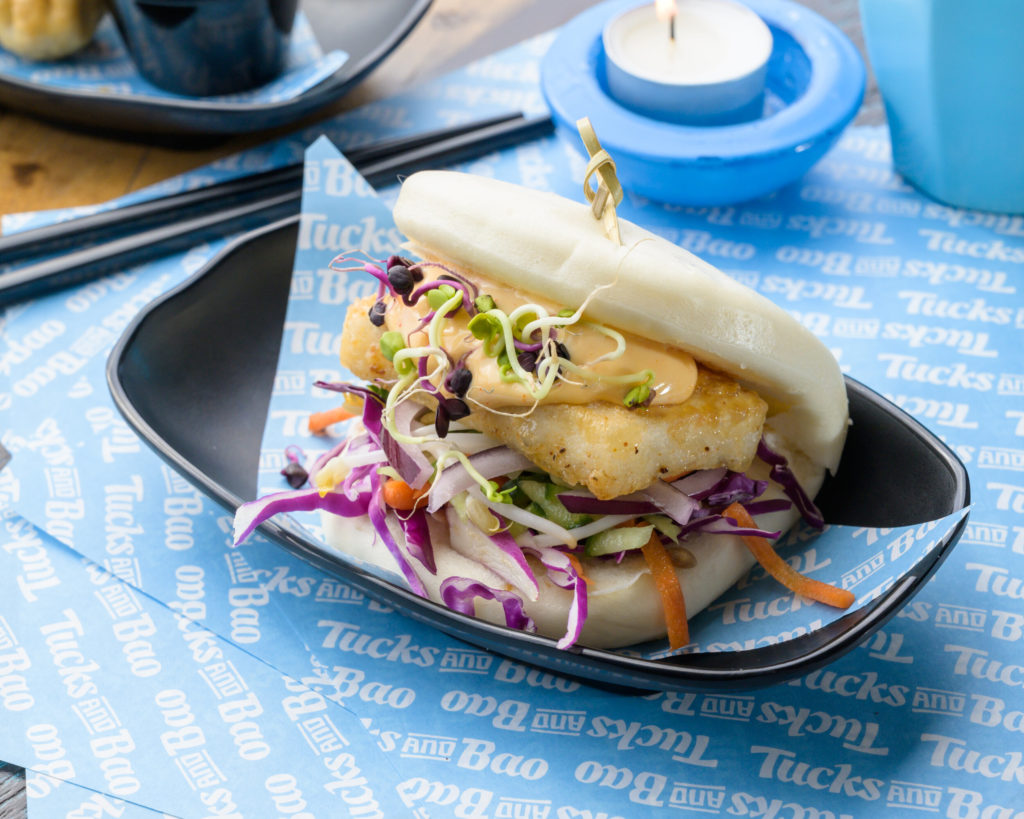 This crunchy and juicy plant-based delight comes in Tucks and Bao's signature soft and tasty bao. Featuring crispy tofu, slaw, peanuts, and dairy-free sriracha mayo, it's a flavour slam. About half of Tucks and Bao's menu is vegan, and there's meaty options for those of you hankering for pork, chicken and beef. Pickup and delivery.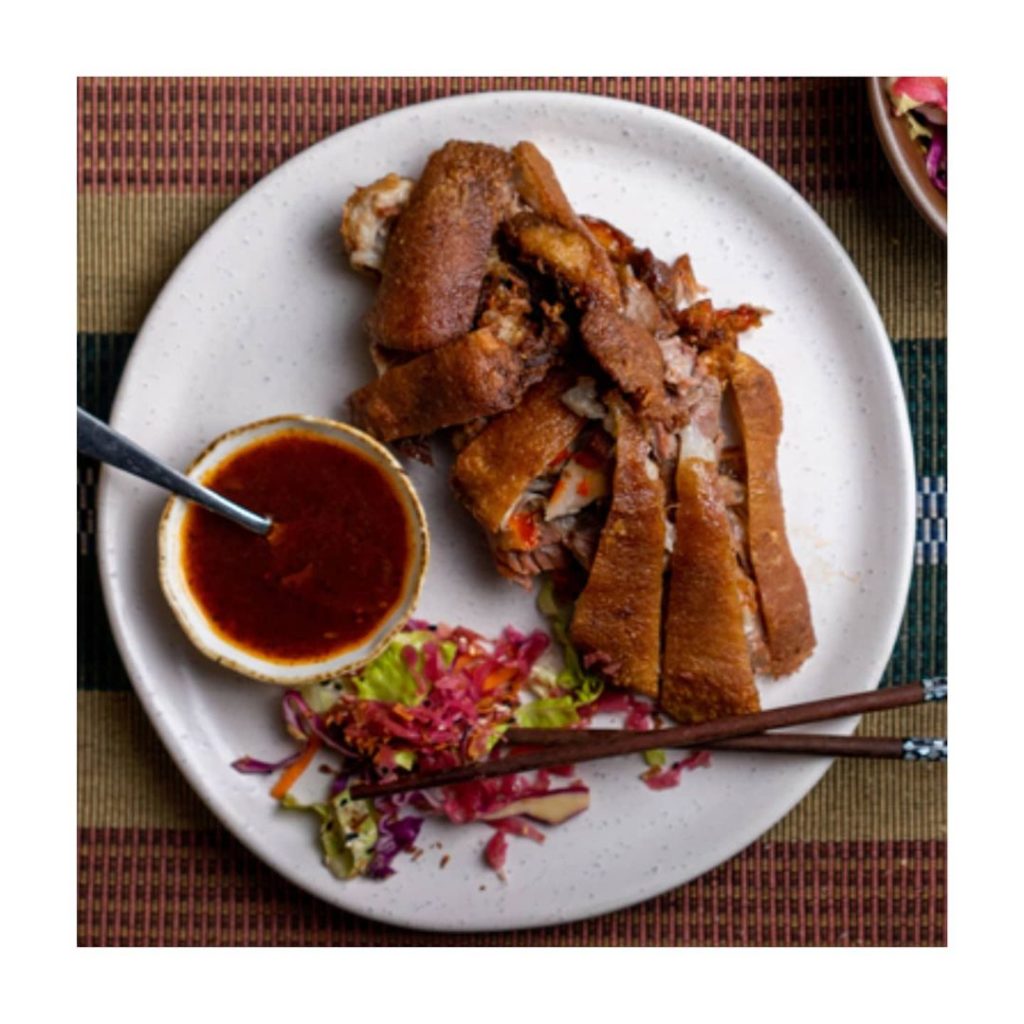 CRISPY PORK HOCK "PATA" – NANAM
Pata is a popular Filipino pork dish that's crispy, crunchy goodness.
It's got that perfect pork skin you've been trying to master at home, and it comes with chorizo and basil sauce and a spicy soy dip that just set it off like magic. Pickup and delivery.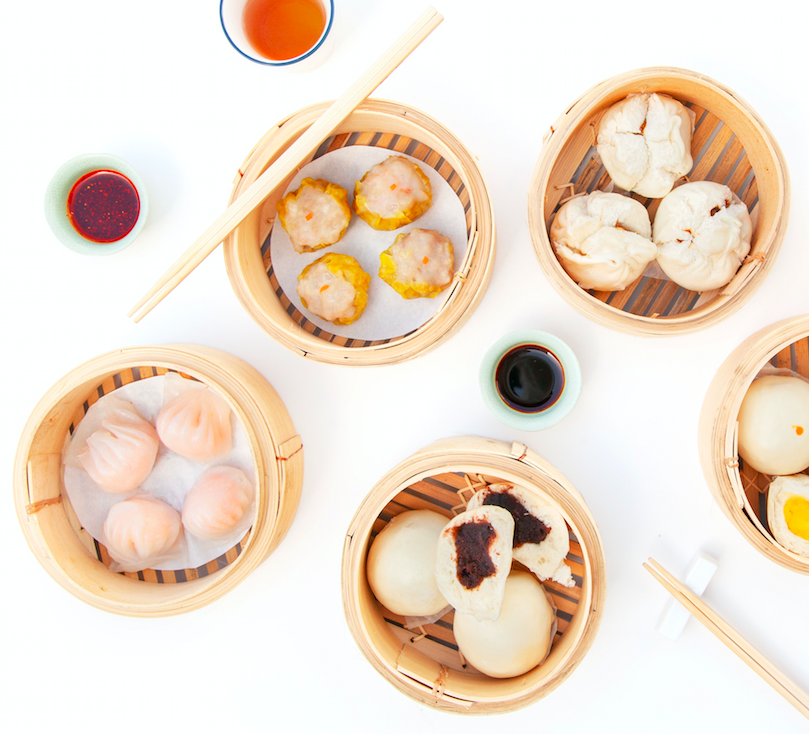 We'd love to be more specific, but there's so much to choose from on the Flying Horse dim sum menu, and it's all good stuff. All kinds of dumplings, BBQ Pork Buns, and Custard Buns or Crispy Milk Buns with Condensed Milk to finish off.
Flying Horse does a mean trade in fried noodles, soups and rice dishes, too. Pickup and delivery.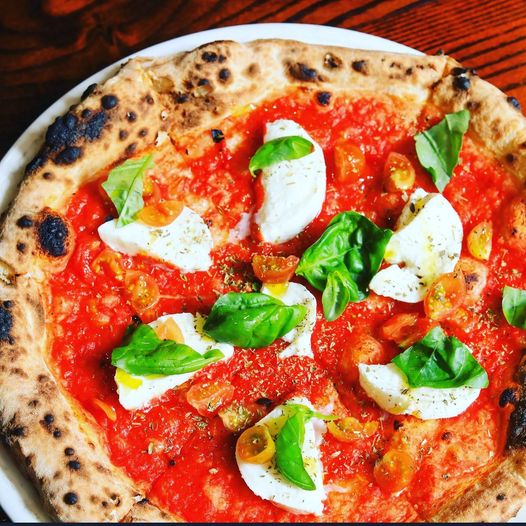 Purists will tell you the only true pizza is margherita, and the only true margherita is made with buffalo mozzarella.
You'd struggle to find a Kiwi pizza that's more authentic than this certified Napoletana-style pizza at Dante's. Pickup.
This is The Burger Bach's signature speciality. Pure untamed greatness packed in a bun: two beef patties, hash brown, bacon, cheese, salad and special sauce. Bonus points for visiting The Burger Bach Facebook page for a lockdown meme giggle-fest. Pickup and delivery.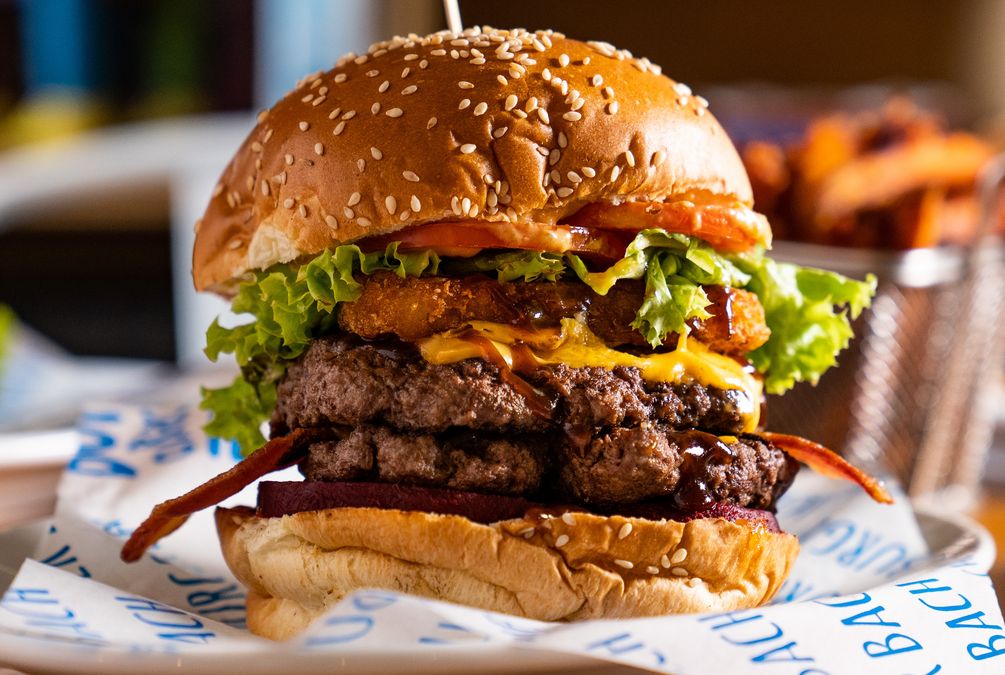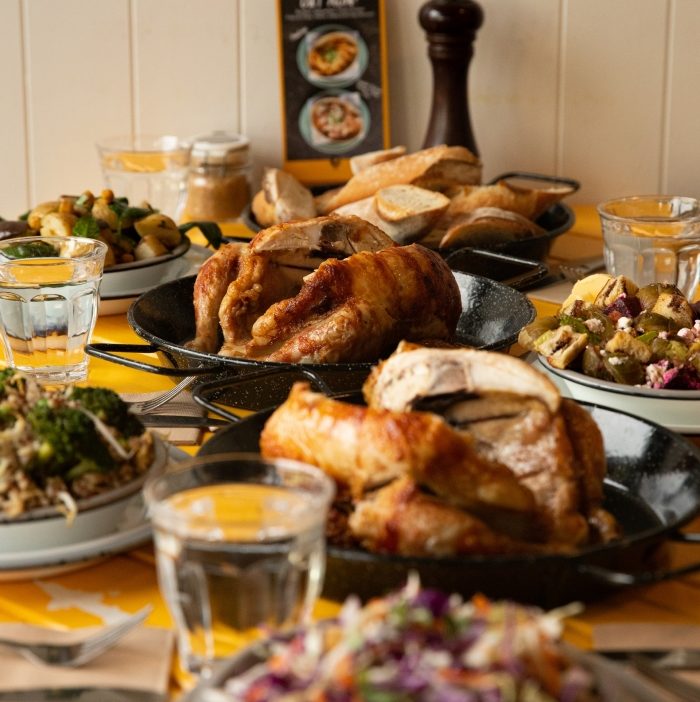 Whether you've got a hungry pack to feed, or you're a bubble of one, this is an epic feast that can't be missed. Bird on a Wire's speciality is chicken, and they do it veeeery well.
Smash it all in one excellent family dinner, or spread it out over a couple of days of bingeing Netflix and the Bloomfield Show. We don't judge. Pickup and delivery.
Sadly live music is still off the menu for now, but you can still have Botticelli's bellissimo Italian food live in your living room! Insalata Caprese is a classic triumvirate of fresh Italian flavours: mozzarella, tomato and basil. Pickup and delivery.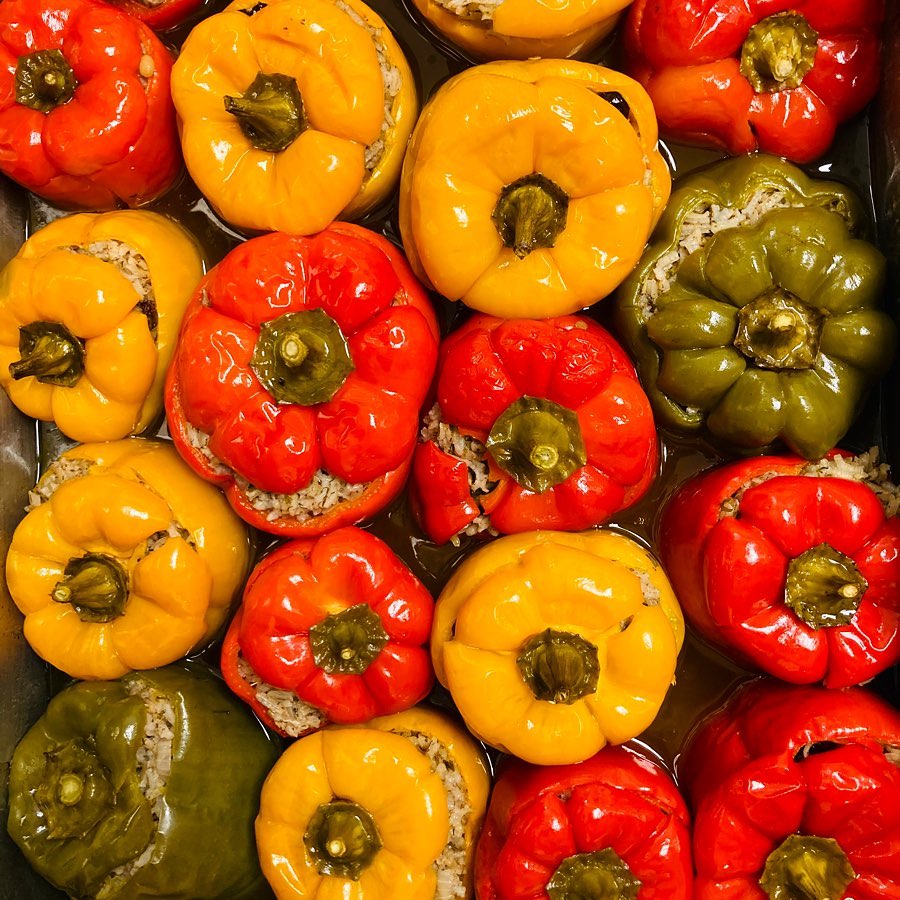 If you haven't tried Sam's Stuffed Capsicum (Dolma), there's no better time than now.
These colourful baked parcels are a bit of an art form, stuffed with rice, pine nuts, currants and aromatic herbs. Pickup and delivery.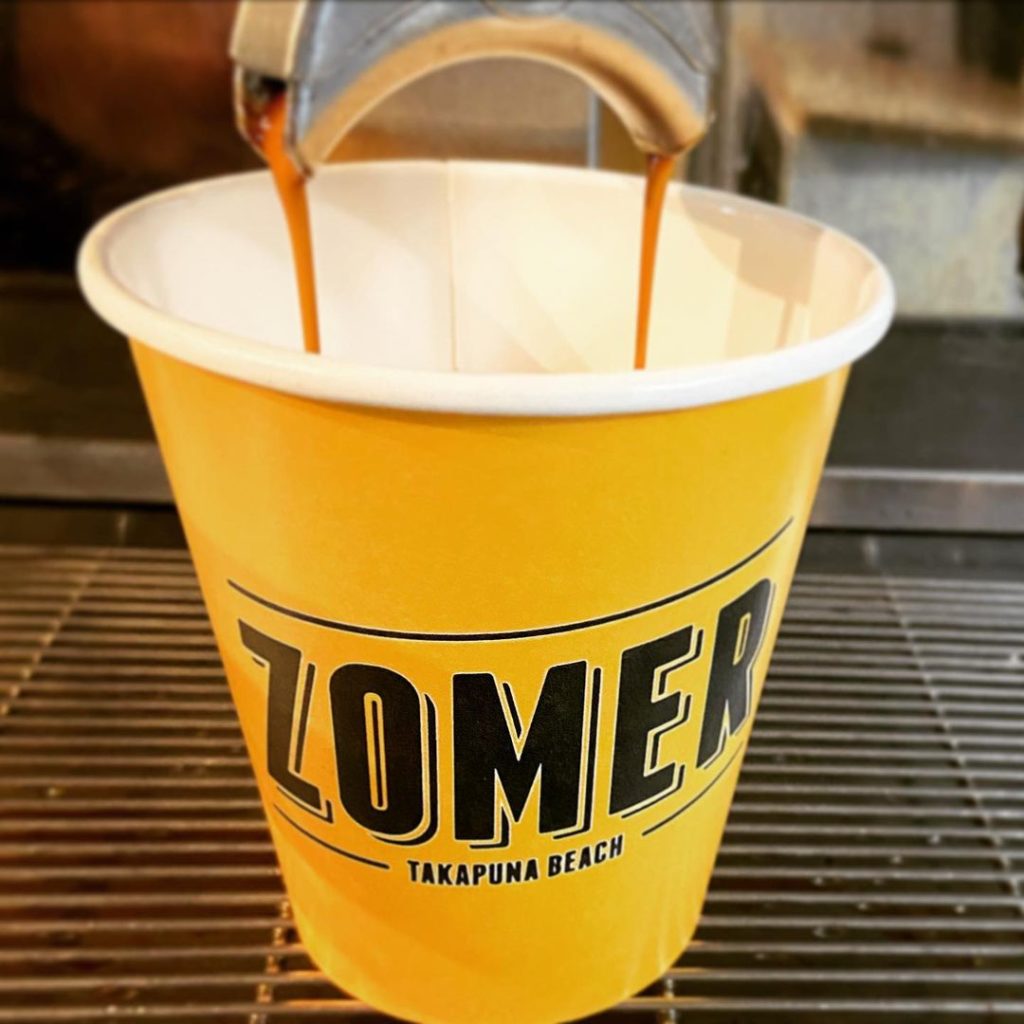 Zomer does so many things right.
They've got full, beautiful meals on offer but sometimes it's just about the simple things done right: real, quality barista coffee and a really yummy treat to take with you. Pickup.