As the temperature drops in Auckland, it's time to say goodbye to summer salads and hello to some seriously delicious comfort food.
We've scoured the best restaurants on the North Shore and come up with five hearty meals that will leave you feeling more than suitably satiated.
Lobster Open Burger – Catch 21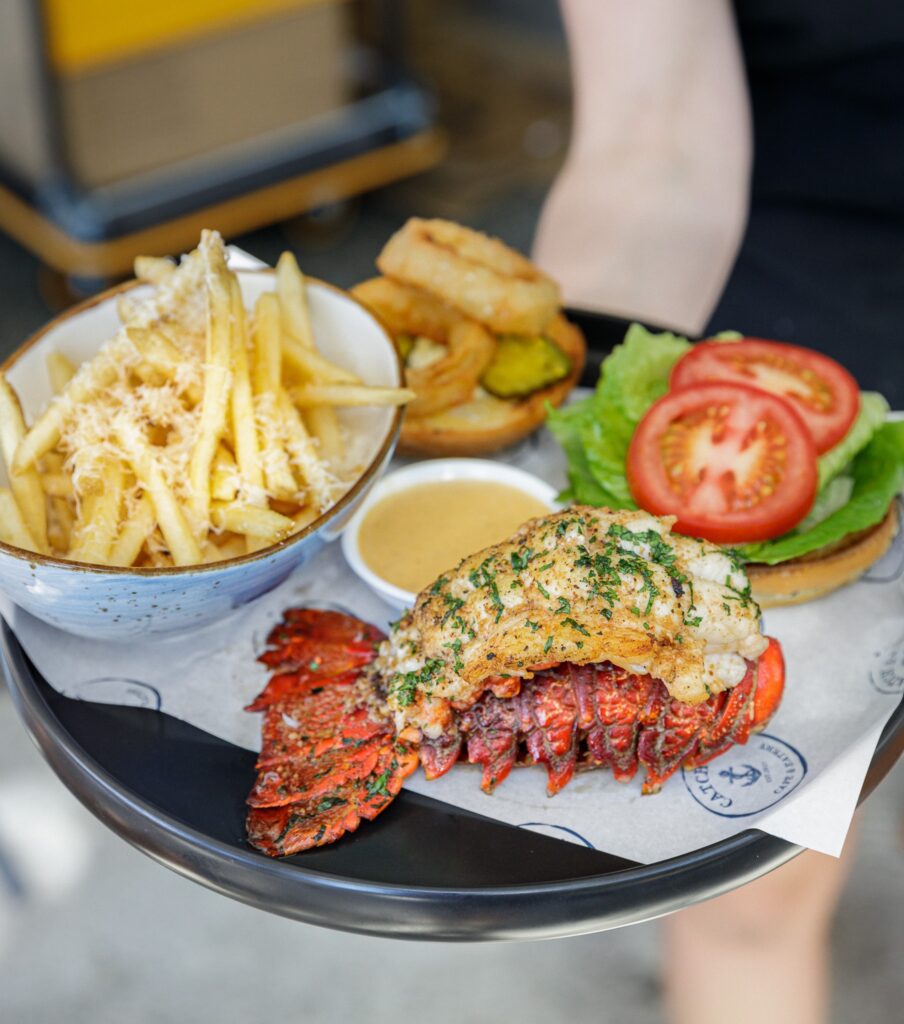 Known for its relaxed atmosphere and groovy nautical-themed vibe, Catch 21 Eatery is the place for seafood aficionados to tuck into a good hearty lunch.
Their new menu is out now, and we can highly recommend their signature dish – the open Lobster Burger, featuring a decadent garlic butter lobster tail, bread & butter pickles, tomato, lettuce, tartare sauce, onion rings, parmesan steak fries and spiced truffle hollandaise.
This is the perfect combination of luxury and comfort in one meal!
Roast Chicken 'Sinigang' – Nanam
Nothing beats the humble roast chook for a hearty meal. Switch it up with a modern Asian twist from the expert chefs at Nanam – masters of delicious Filipino cuisine.
Their Roast Chicken "Sinigang" rubbed with tamarind and served with watercress purée and tomato salsa is the longest-running dish on the menu – for a good reason.
Those sweet and tangy flavours are truly spectacular, and the presentation is in a class of its own.
Lentil Soup – Sam's Mediterranean Eatery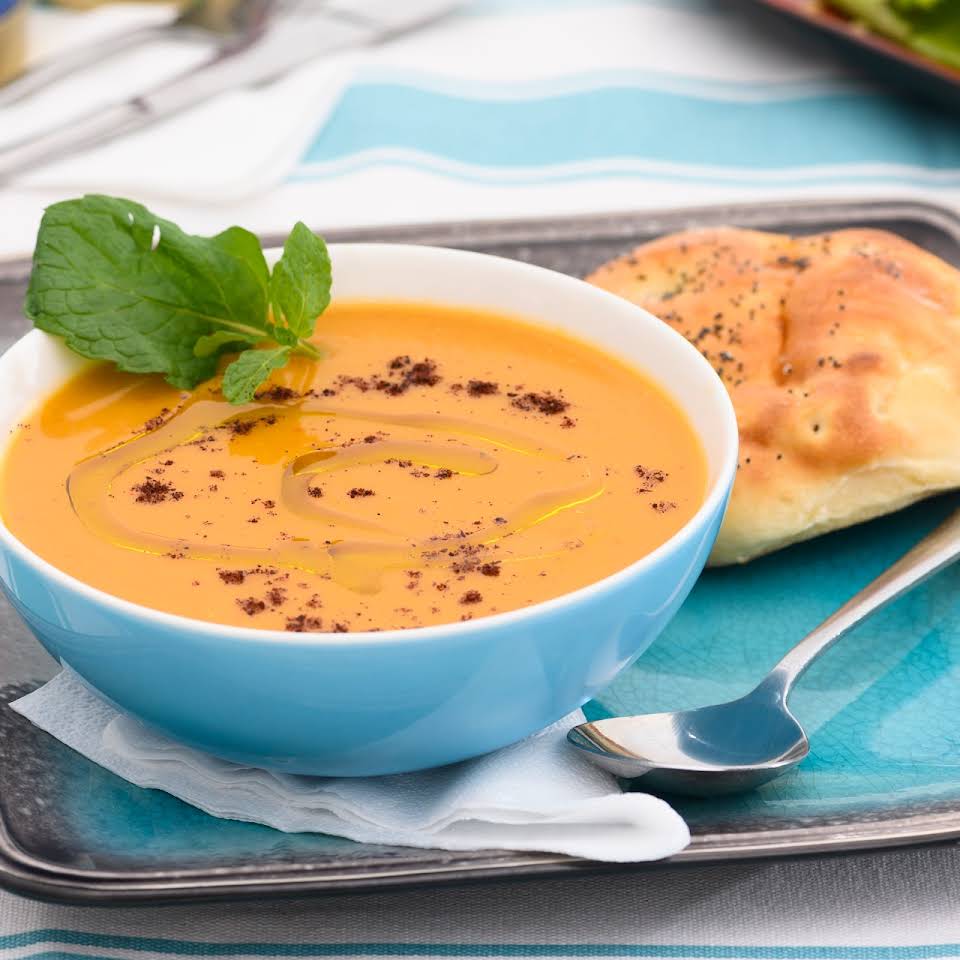 Look no further than Sam's Mediterranean Eatery for delicious and authentic Mediterranean cuisine.
Sam's showcases the best Middle Eastern cooking with big, hearty dishes bursting with flavour.
We couldn't go past the deliciously smooth Turkish-style golden Lentil Soup to warm the belly and ignite the tastebuds.
Pair it with delicious homemade hummus on Turkish bread. Sensational!
Fried Chicken 'n' Waffles – Franc's Bar & Diner
Treat yourself to a decadent brunch to keep you going throughout the day at Franc's Bar & Diner. Who could resist sampling the Fried Chicken 'n' Waffles? Featuring bacon, black pepper maple syrup, burnt lemon and salted caramel cream – delectable!
And don't forget to bring the kids for a little Franc's feast and soak up the relaxed vibe and glorious views of beautiful Takapuna Beach.
Filetto Aglio – Al Forno
Rich, tasty, comfort food from the heart of Italy is always on the menu at Al Forno, with a warm and inviting atmosphere, and mouthwatering handcrafted pasta and authentic Italian and Mediterranean-inspired dishes.
Meat lovers will adore the rich flavours of the Filetto Aglio, featuring prime Angus beef eye fillet, served with roast potatoes and vegetables, topped off with a delicious white wine and parsley sauce. Simply, the best!
To get your tastebuds tingling, check out all these places and many more to eat and drink around Takapuna in our online directory!