There's no excuse for hunkering at home this winter! Nothing beats settling into a warm and cosy café or pub on a winter's day, indulging in tasty kai, delicious beverages, and fantastic company. With some of Auckland's best bars and eateries, here's our guide to inviting Takapuna hangouts to visit this winter.
Joe's Eatery
The first stop is Joe's Eatery – a snug haven in the heart of Takapuna, with rustic décor and a relaxed vibe that instantly makes you feel at home.
Along with scrumptious food, Joe's provides entertainment too. Get in on fun, informal events like gin night, when the tantalising taste of botanicals takes centre stage; and wine night, when you'll discover new favourite vino varieties. Order a signature shared platter, relax and enjoy a fun evening with old friends and new ones.
Catch 21 Eatery
Despite the fresh, nautical, seaside décor, Catch 21 Eatery provides a warm and cosy atmosphere during these cooler days, thanks to their new café curtains – they keep the cold wind and rain out, the warm in, and the cosy vibes happening all day!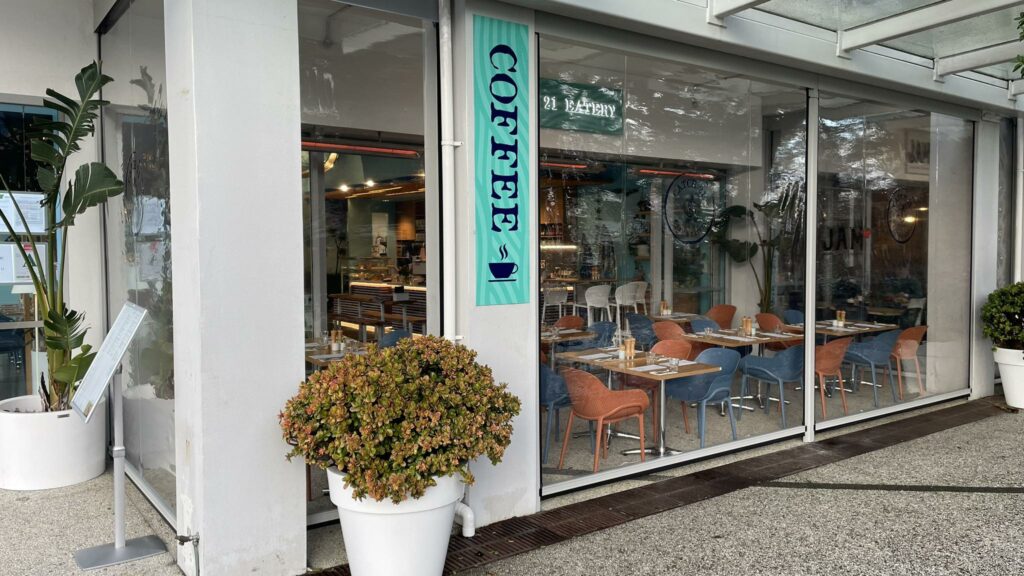 From delicious coffees and drinks, to their comforting cabinet food and hearty menu, there are beverages and food at Catch 21 to warm you up from the inside out! Try their unique Roti or one of the sweet pastries from the cabinet with your beverage of choice – or go all out and tackle the full menu. Their signature dishes include a heartwarming and tantalising Seafood Chowder, incredible Open Lobster Burger, or a hearty Whole Prawn Fettucine Pasta, or their delicious 21 Days Steak, Eggs and Chips.
Botticelli
Botticelli on Anzac St is an Italian institution in Takapuna. Serving up delicious, classic Italian dishes and handmade pasta to locals and loyal customers since 1994.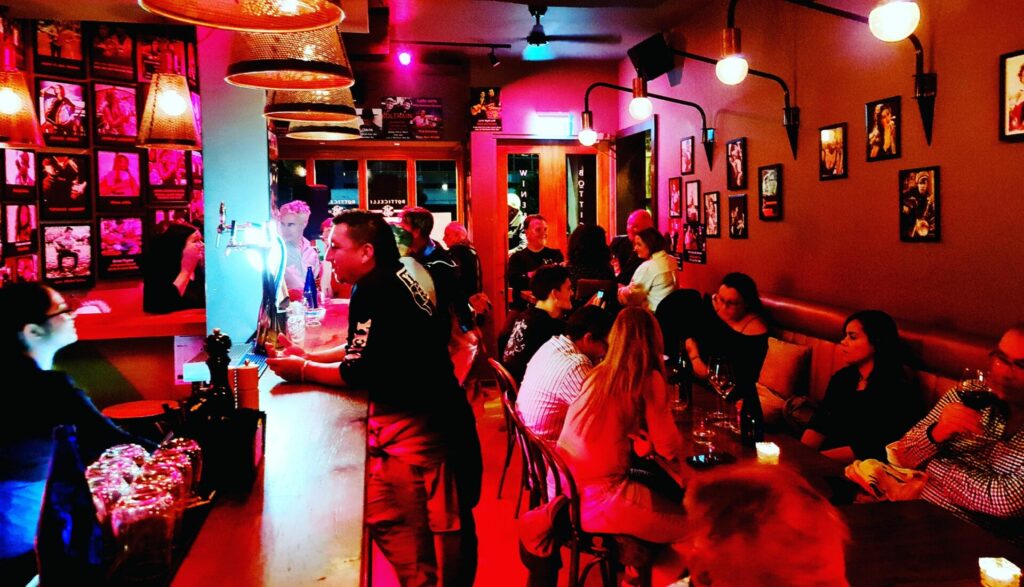 Decorated like an Italian living room, serving food better than an Italian Nonna, a beautiful selection of Italian wines and live music on a weekly basis – what more could you need from a cosy winter night out in Takapuna?
No matter if you're a pizza, a pasta or a Filet Mignon fan – Botticelli will be the crowd pleaser the family needs, the comforting and romantic date night spot, or the easy and intimate catch up spot with friends.
Florrie McGreal's Irish Pub
Stepping into Florrie McGreal's Irish Pub, you're greeted by a warm, inviting atmosphere with a touch of Celtic charm. The interior has a homely feel, featuring rich wooden furnishings, cosy seating areas, classic Irish memorabilia, and a well-stocked bar that includes a variety of Irish whiskeys and beers. There's a lovely courtyard with comfortable seating, ambient lighting and outdoor heaters – the perfect spot to socialise under the stars at night. And if you're peckish, the menu offers a great range of hot 'n' hearty Irish-inspired dishes and pub favourites.
Takapuna Bar
When it's chilly outside, there's nothing better than unwinding by a toasty-warm fire. At local favourite, Takapuna Bar, you can relax on the comfy couches, grab some bar snacks, enjoy a quiet fireside chat, or get your own patriotic fire going with sports on the big screen. The natural timbers, brick wall interior and ambient lighting all add to the warm atmosphere of Takapuna Bar.
There are SO many more warm and cosy places to spend your time in Takapuna, so if you need more options, don't forget to check out our full directory places to eat and drink, shop, or things to do in Takapuna right here!