Introducing the faces behind your favourite local businesses in Takapuna!
It's been a hard and unprecedented time for business and life across the board, so we thought we would introduce you to some of the wonderful people responsible for your favourite shops, eateries and businesses across Takapuna, so you can get to know a bit about them and their love for Takapuna and their customers!
If we want to keep Takapuna as the vibrant, fun place we all love – we need YOU to help, to SHOP LOCAL and support our local businesses now more than ever.
Regatta Bar & Eatery – Business inspired by Takapuna Beach
Andy Ruzich opened Regatta Bar & Eatery on the Takapuna Beach waterfront, inspired by "following my GPS to a deserted car park along Takapuna Beach one early morning and realising with astonishment that this stunning beach and location was an untapped treasure". The new development of what is now the Main Beach building presented a huge opportunity to submit a concept to win the tenancy and to open something really special. This seeming unplanned move was perhaps inspired by Richard Branson, whom Andy admires for his "visionary approach to people, culture and willingness to try new things".
Once made, his decision was, he says, strongly supported by the local community, who said 'This is fabulous and we have been waiting 30 years for you.' – and who turned up in expected droves to sample what Regatta had to offer. "Our first few weeks were chaotic, challenging and manic, but I would not change anything for the world." Nor would the many visitors and regulars from all over the Shore, for whom Regatta remains a magnet for great food and entertainment, not to mention a superb start or finish point for a walk along the beach.
During the last five years, Andy's made a fine art out of selecting the best chefs, and ensuring that whatever the occasion – a sold-out breakfast for 120 North Harbour Club members, a fundraising event for Make-A-Wish Foundation, a corporate dinner or a special anniversary or birthday – his guests feel welcomed, more than well catered for, and able to relax and enjoy the laid-back ambience of Regatta in all its formats.
Andy has juggled the growth of Regatta with giving back to the community (supporting charities such as North Harbour Club, raising over $100,000 for them last year; Make A Wish Foundation and the Takapuna Beach Business Association) and a busy family life with his French partner Laetitia and their four children. He even finds time to take care of his saltwater aquatic reef tank and treasuring the newest family member – a Rabbit-faced Fox Fish called Foxtrot, who is a "super cool little dude with a big attitude to go with that awesome name".
For relaxation, Andy loves re-energising at home and "experimenting with cooking for my family and friends". His favourite meal is "probably game meat or sea food", plenty of which appears on the Regatta menu, but his self-confessed "newest eccentric tastes are for cricket slider buns – healthy and sustainable protein and delicious too" – which are not (yet?) on Regatta's menu.
He loves: Cooking for family and friends, and his saltwater aquatic reef tank and a Rabbit Faced Fox Fish called Foxtrot
We love: Regatta's fabulous food and views
Escape HQ: Loving living and working in Takapuna
Escaping rooms was probably something we all wished we could do in Level 3 and 4 Covid-19 lockdown. Now that we're free to expand the small worlds we lived in back then, Gina Todd welcomes you to escape again. She's the owner of Escape HQ, where you can enjoy escaping various rooms with friends or family by solving the puzzles set by the Escape HQ team.
Gina and her family have lived in Takapuna since 2010. She opened Escape HQ in 2017, aimed at offering an "exhilarating live escape room experience". All the games are family friendly, and suitable for all ages. "We cater to friends and family, kids' parties, team building events, hen, stag and birthday parties, school groups and holiday programmes. Our Games Masters can customise the clues to suit each team to ensure that each team has a challenging and fun experience."
For Gina, a new small business owner, it's been a wild ride since opening and she acknowledges the support she's received from the local community, including "families and friends choosing to have their kids' parties and local businesses hosting their team building events with us". In turn, Gina gives back to schools and businesses in the community by providing sponsorship vouchers to use for their fundraising initiatives. "It's great to play a part in helping the amazing fundraising efforts that go into making our local schools and other non-profit organisations what they are," she says.
"I love living in Takapuna," she adds. "The local community is great and I feel so grateful to be able to raise our young family here. It is such a beautiful beachside suburb with a lovely relaxed holiday vibe. We have almost everything we need in Takapuna and stay local most of the time. As a family we love eating out a local cafés and restaurants, walking the beach with a coffee or an ice cream, visiting the markets on Sundays, and browsing the shops. When I have time to myself, I love my yoga and Pilates classes just off Hurstmere Rd, working from a local café for a change of scene, and catching up with friends for lunch or drinks.
"I love working in Takapuna for the same reasons: it's a beautiful place to spend time and there is a great community feel. I love talking to our customers and have had the pleasure of getting to know many local families and business owners over the last three years and made lovely new friends. There isn't anywhere else I'd choose to be working or living right now!"
She loves: Family beach days
We love: Escaping the rooms at Escape HQ
Joe's Eatery: Sharing the love of food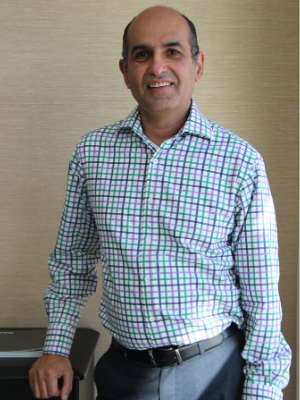 Joseph-Paul Geo is Joe of Joe's Eatery. He's originally from India and has been in New Zealand for the last 23 years. His eponymous Eatery arrived on Hurstmere Road in July 2019, and quickly gained a reputation for seriously great coffee, delicious food, great wines and craft beers.
Better still, from Joe's perspective, is that his Eatery is located in the place he's been fortunate enough to call home for the last 22 years: the North Shore. "I am passionate about calling the Shore my home. My kids have enjoyed growing up here and have gone to local schools. We have a fantastic little spot here on Hurstmere Road in Takapuna, and I thoroughly enjoy being part of this vibrant community," he says.
"To us home is not a place; it is people. It's that feeling of belonging and connecting. Sharing a simple moment over the dinner table is fuel for the soul."
Joe says "heart" is at the centre of the philosophy that underlies what he's created at Joe's Eatery. "Our love of and connection to food runs deep. We believe it's the small things that leave big impressions. Whether it's a simple smile with your morning coffee or crafting your order just the way you like it, we're here to make your day a little bit brighter!"
In a previous life, Joe was a commodities trader and in supply chain and customer service management, but setting up Joe's, he says, is "following my passion of food, community and entertaining. "I have always loved to entertain. For many years I had the idea growing in my mind and heart to take that a step further to do something quite different from what I've done in the past." The Eatery might be more a "hop, skip and jump" than a step – but he's plunged in with both feet and is bringing his ideas to life.
"Joe's Eatery has been inspired by the moments I enjoy most: sharing a meal or a drink with family and friends; the company, the conversation and, of course, the food," he says.
He loves: to entertain and share hospitality
We love: Joe's passion for the joy of hospo