Takapuna is your wellness destination. We've got a plethora of fitness and wellbeing centres, and you'll see several of them running outdoor beach classes near The Strand in the summer. And, in a new addition to the Takapuna active scene, you can now gear up at the massive new lululemon store in Hurstmere Road. So whether you're scheduling in a class after work or getting your stretch on before heading out for weekend brunch, these are the Takapuna Yoga and Pilates studios that will set you and your body up for success – and the unique ways each studio approaches exercise and wellbeing.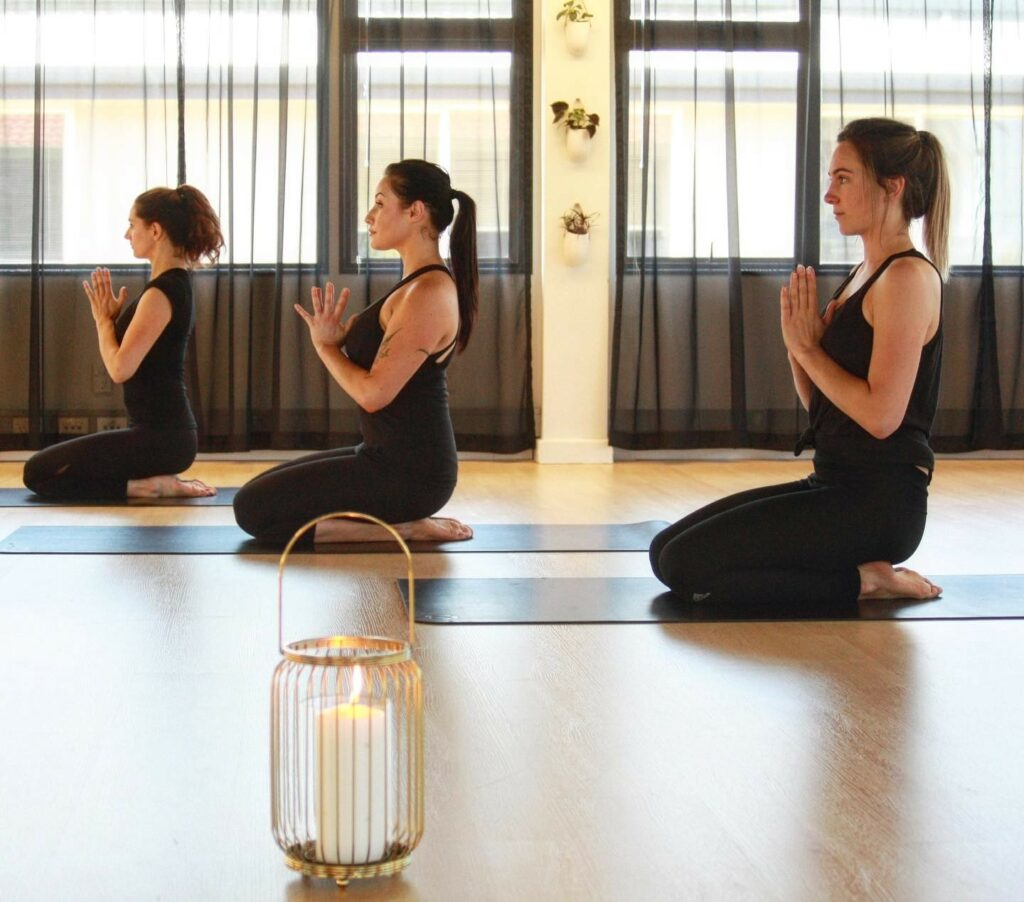 This beautiful fitness and health centre has all levels covered, from relaxing yin yoga to Reformer and Cardio Pilates, with programmes designed to help grow your self-confidence and improve your wellbeing. The friendly, skilled instructors support you on your journey to strength, balance and body awareness, whether you are a complete beginner or more experienced. Kia Kaha's Pilates classes are dynamic and fast-paced, designed to help improve your flexibility, stability, strength and coordination. Yoga classes include hatha, yin and restorative, held in a boutique, light-filled studio that will leave you feeling relaxed, clear-minded and connected with your body.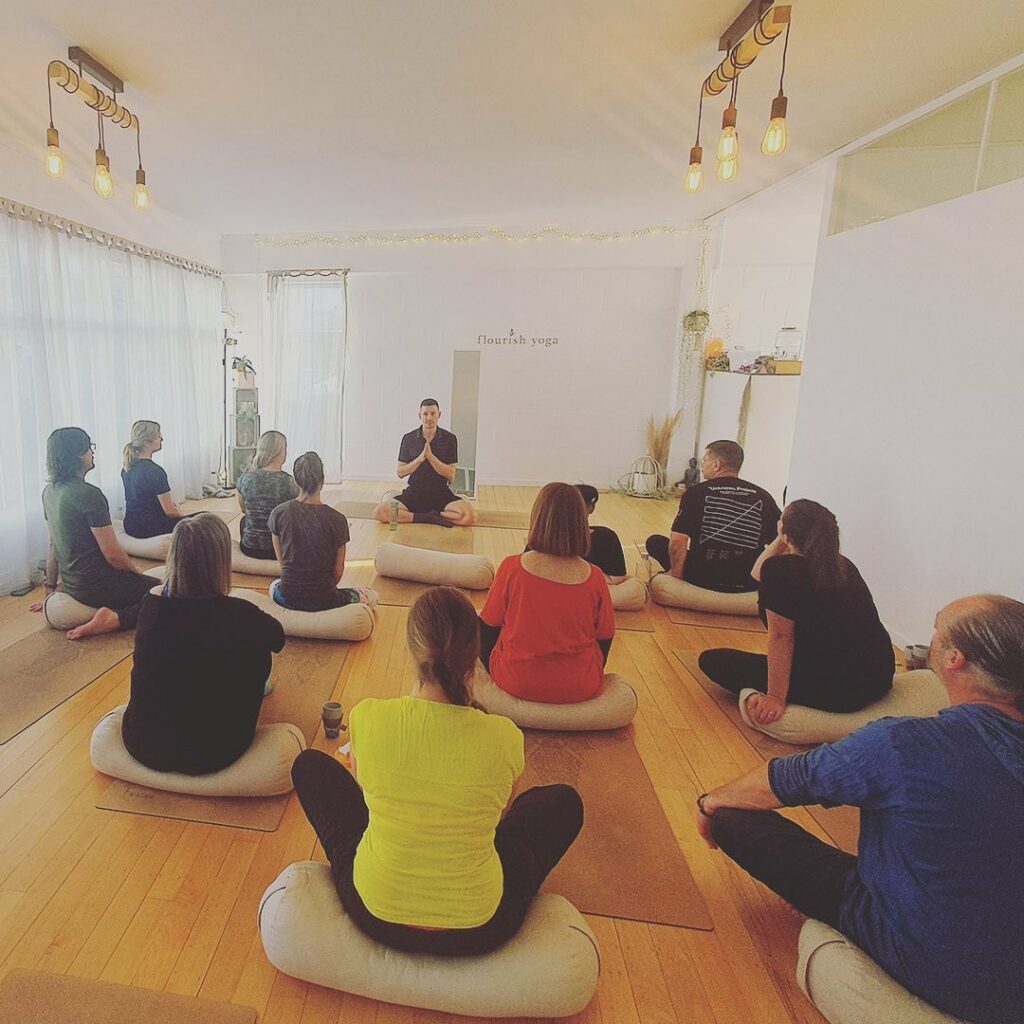 Join a welcoming community of like-minded people at Flourish Yoga. Instructors here are known for their passion and experience, creating an intimate and supportive environment where you can begin or broaden your yoga journey.
The studio space is warm and cosy, a peaceful retreat away from the hustle. Flourish Yoga has a wide range of yoga and mindfulness classes available, and also specialises in prenatal and postnatal yoga. Private and online sessions are also available.
So you've heard of yoga on a mat, but what about yoga in the air? Aerial yoga uses suspended hammocks for a full-body workout experience, strengthening your core and lengthening your spine and ligaments. Flying Studio's classes take you through a yoga flow inspired by ballet, Pilates and dance, helping to improve strength, stamina, flexibility and balance while having fun and challenging yourself. Many students also find relief from neck and shoulder tension while inverted on the silk. Classes range from beginner to advanced, and personal training sessions are also available.
Get that special glow with Golden Yogi
Health and happiness go hand-in-hand at Golden Yogi, where you can learn and practice vinyasa, kundalini and yin yoga as well as several other styles including yoga nidra, hatha yoga, sound therapy, and yoga for pregnant women, mums, and babies and kids of all ages. Join an outdoor yoga class in the summer!
The studio runs side-by-side with Erin O' Hara Naturopath, practising natural and preventative medicine. You can also join Golden Yogi's free online yoga classes.
If you're recovering from an injury or need support to build strength and find an exercise routine that meets your needs, Peak Pilates & Physiotherapy can help. The studio's bespoke Pilates method focuses on the entire body and mind, and the team of highly qualified Pilates instructors, physiotherapists and massage therapists will work closely with you to get you moving and reach your peak. The Takapuna studio is spacious and welcoming, with multiple workout options to choose from.
Open since 2000, this is the only Romana's Pilates training centre in New Zealand, using the techniques and equipment used by Joseph Pilates' protégé, Romana Kryzanowska.
The instructors work within the authentic system to design a programme tailored to each individual's needs and fitness level. The training is suitable for everyone from beginners to athletes, pregnant, injured, sedentary, any age and any gender.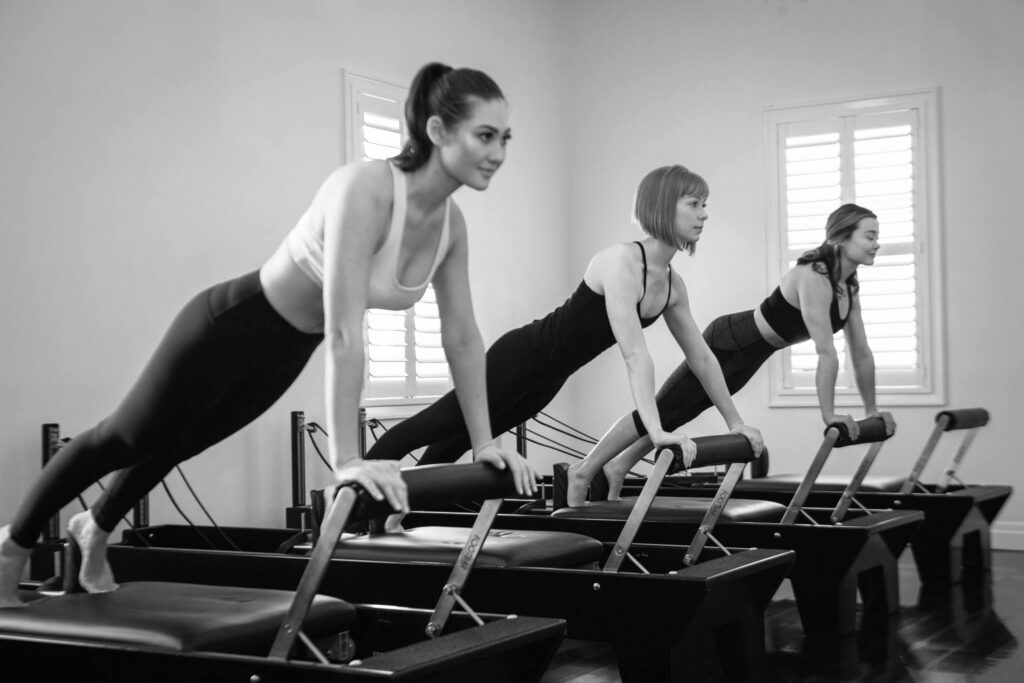 The name of the game here is intense and exhilarating workouts to uplifting music. The fast-paced, low-impact Pilates workouts are the signature of Studio Pilates International, an exercise studio brand spanning Australia, China and the USA. The ever-changing workouts mean you'll never be bored as you strengthen your body and improve your athletic performance.