When we think of Takapuna, this idyllic beachside suburb of Auckland, we think of golden sands, stunning vistas, and a laid-back atmosphere. But did you know that Fiji, a small archipelago in the South Pacific, is a fantastic holiday destination that might be just as good as our mighty North Shore beachside town?
In celebration of our Shop & Win competition for a trip to Fiji, here's I Love Takapuna's analysis of why we think Fiji is the Takapuna of the Pacific Islands.
Recreational haven
You already know Takapuna is world famous for its outdoor activities, and Fiji is no slouch either. Whether you're an adrenaline junkie or a laid-back beach bum, Fiji has something for everyone.
Like just like the many activities available at Takapuna Beach and Lake Pupuke, Fiji offers thrilling water sports like jet skiing, ocean sailing, paddleboarding and kayaking in pristine waters – just a little warmer than our mid-winter temps.
Fiji's leisurely sunset cruises along gentle tropical waters will have you quietly reminiscing about the Bayswater Ferry commute.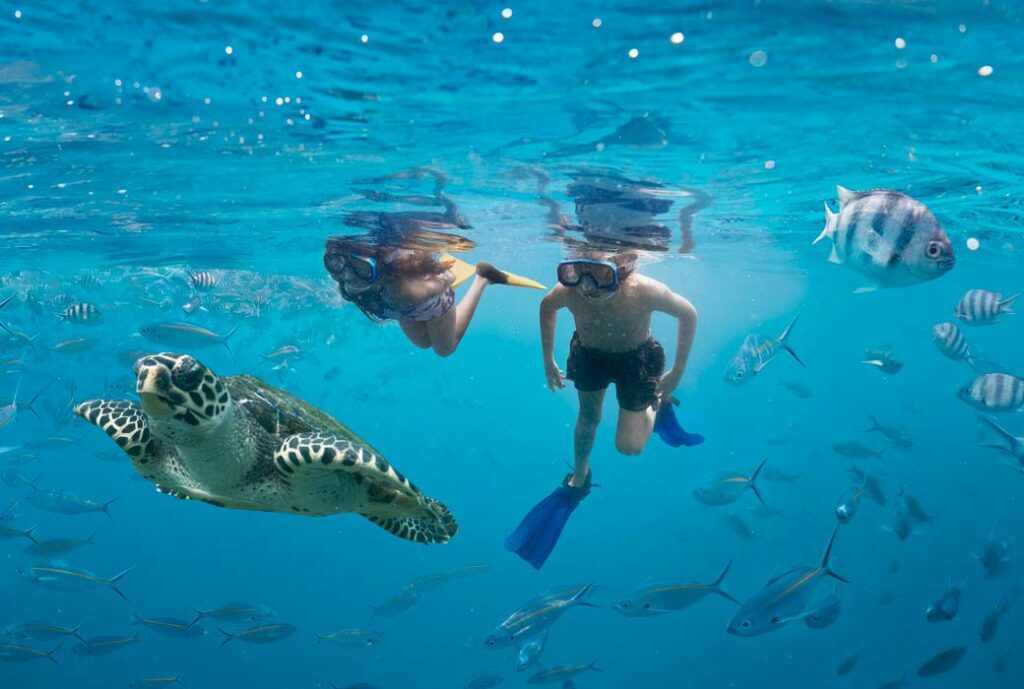 Sensory sensations
And let's celebrate the culinary scene. Fiji's traditional cuisine – from fresh seafood plucked straight from the ocean to flavourful curries bursting with exotic spices – takes a banana leaf from Takapuna's gastronomic book of award-winning restaurants and trendy cafes.
As you dine al fresco on balmy nights, the intoxicating scent of coconuts and frangipani will be just about as good as the summer sea breeze up from The Strand carrying the delicious aroma of pōhutukawa and fish 'n' chips.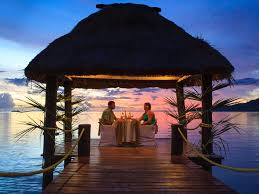 Island views
Take the opportunity to bask in Fiji's breathtaking natural beauty.
The magical sunrises over Fiji's palm-fringed beaches cast a kaleidoscope of colours across the sky, a sight that might remind you of Takapuna's iconic views of Rangitoto and the Hauraki Gulf.
Retail therapy with an island twist
If you love the Takapuna Sunday Market, then the Fijian market scene might just be for you. Sample local produce and artisan food, buy handcrafted souvenirs, and soak up the lively atmosphere.
And if you're not a haggler, you'll find plenty of designer boutiques and stores rocking stylish resort wear and luxury goods to rival the Hurstmere Road fashion hub.
Yep, we might be a little biased, but we must concede that Fiji is giving Takapuna a run for its money as the red-hot be-there, right-now destination. If you can tear yourself away from our piece of paradise, enter our Shop in Takapuna & Win a week in Fiji competition.
Pack your bags, grab your sunscreen, and prepare for a tropical adventure in the Takapuna of the South Pacific.