Make the most of the beautiful weather and long days, and head to Takapuna for some fun in the sun!
The natural scenery and set up of Takapuna makes it easy to keep your summer going – so gather the troops, the friends and family, and come on in to Takapuna for one (or more!) of our favourite things to do.
Indulge in some spectacular outdoor dining
With beach views, sea breezes, and scorching weather, dining in Takapuna could not be more appealing! Takapuna has so many different places to eat and drink, with most of them also offering great outdoor seating – there's something for every taste in Takapuna!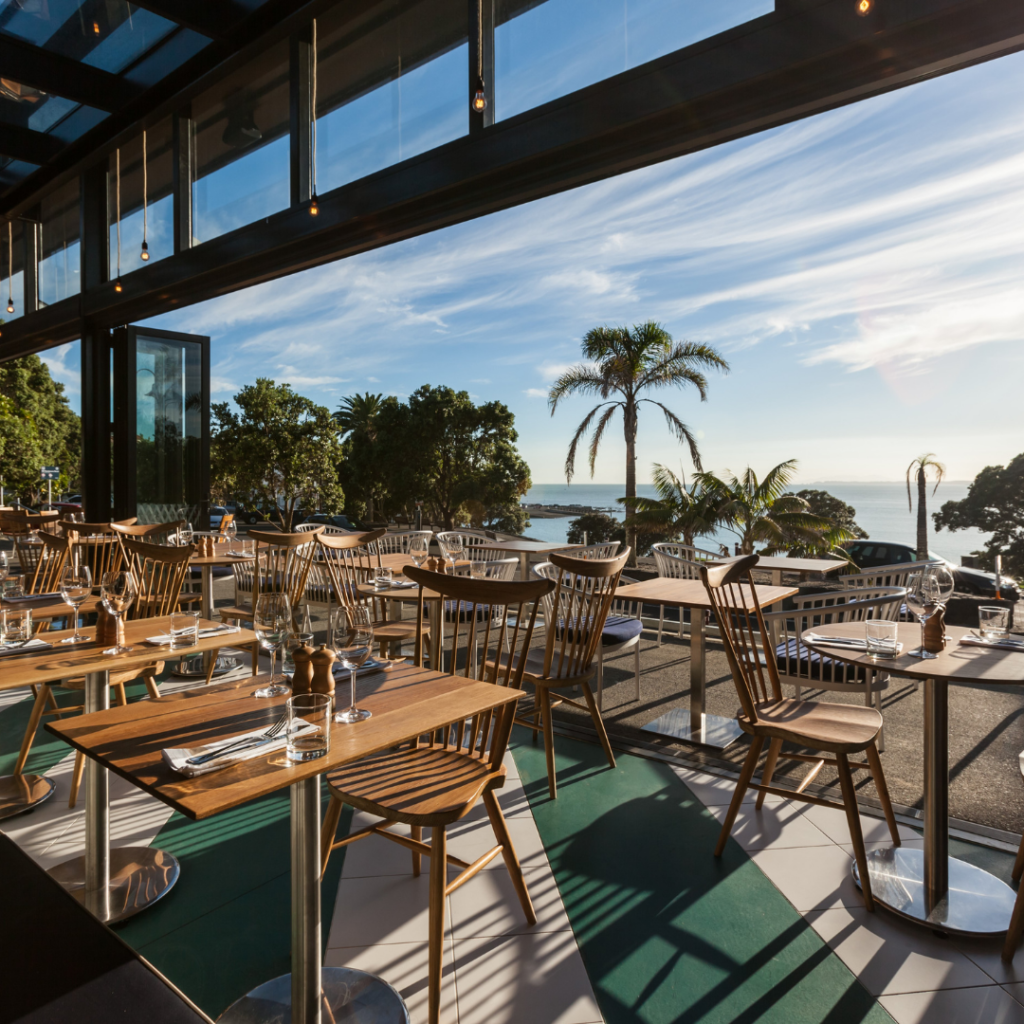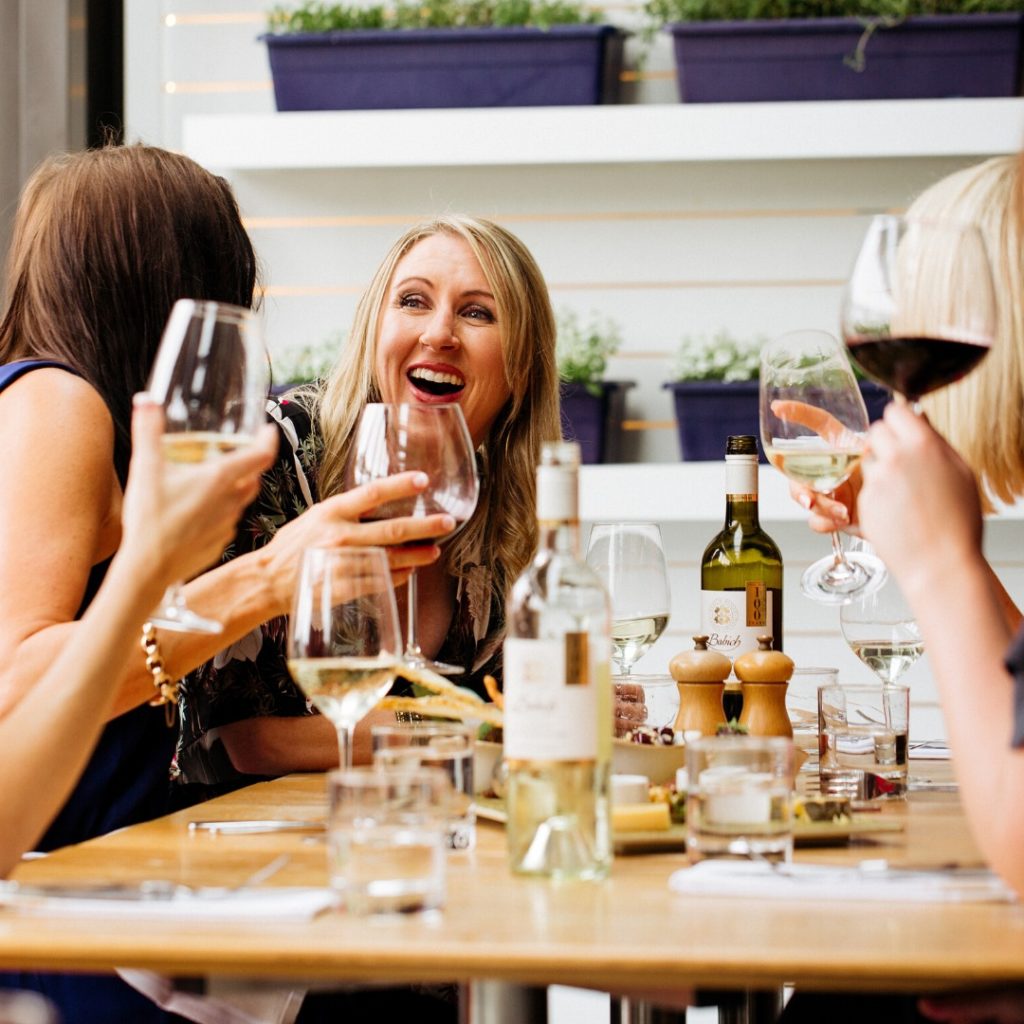 Play the day away on one of the best white sand beaches in Auckland
Takapuna Beach has been voted one of Auckland's favourite beaches – and we definitely agree! With the amazing white sand, sparkling waters, and plenty of grass reserve for everyone to enjoy – there couldn't be a more perfect way to spend a summers' day, than at Takapuna Beach.
Treat yourself to some outdoor retail therapy
Takapuna has some of the best boutique shops on Hurstmere Rd and surrounding streets.
Where else can you enjoy a fresh, salty sea breeze while perusing some high-end fashion?
Pack a picnic or enjoy takeaways at Takapuna Beach
There are many different places to get some delicious snacks or meals in Takapuna, so why not grab some to takeaway and enjoy them at the Beach!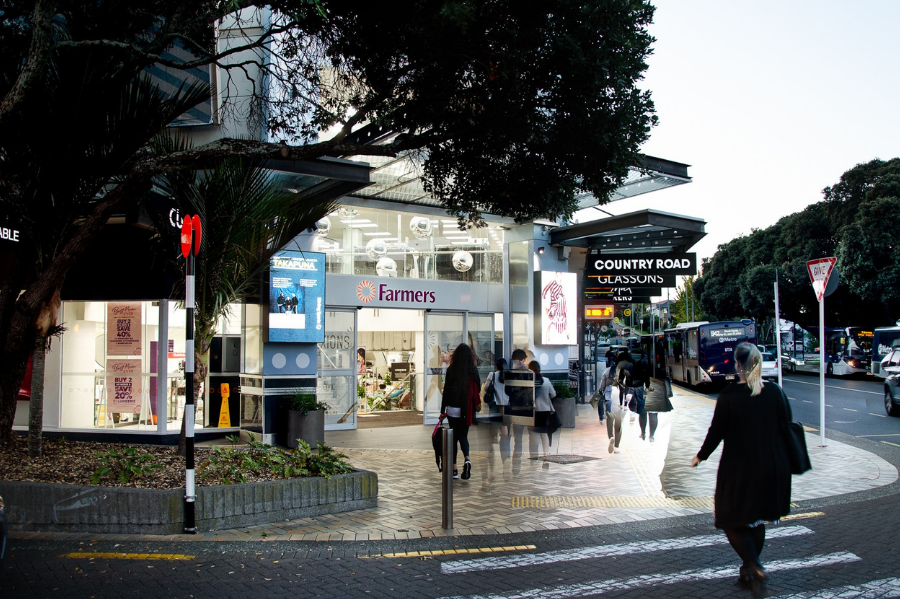 Escape the heat, shop, and refresh yourself at Shore City Shopping Centre
Relax and enjoy the air-conditioned experience of shopping at Shore City.
With over 50 different stores, you're bound to find what you want and need all under one roof, including some tasty refreshments after a good days' shopping!
Let the kids explore and play at Takapuna Beach
Right on the beach, is one of Auckland's best playgrounds – the all-abilities Takapuna Beach Playground! Grab a coffee and let the kids free with some active and engaging outdoor play and finish off with a refreshing walk in the shallows of the beach. There's also several delicious ice-cream and frozen yoghurt places close enough to the beach for all the well-behaved kiddos (and of course their well-behaved caregivers!)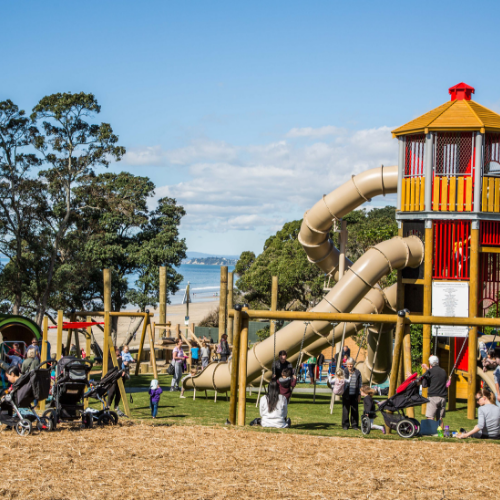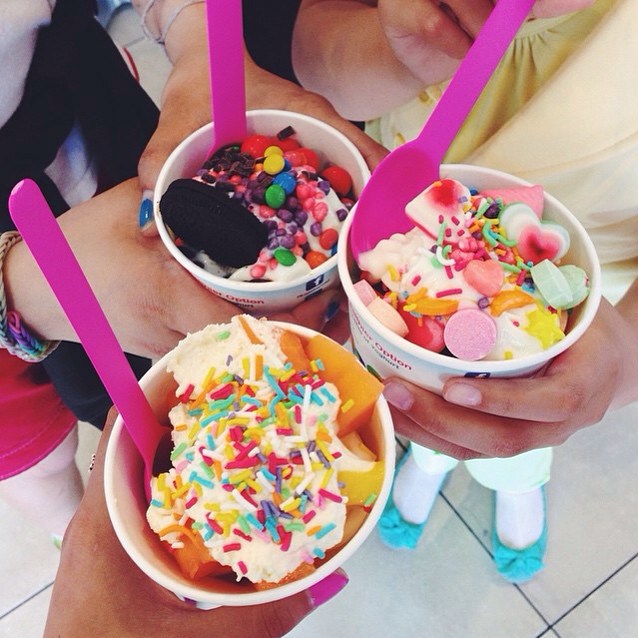 Feed the ducks and geese at Lake Pupuke
Nestled a little further inland, is the great Lake Pupuke and its famous flock of duck and geese, who all love a bit of attention! Take a lovely walk through the reserve and along the lake edge and bring along some snacks to feed the locals like wheat, oats, rice, birdseed, frozen peas or corn, chopped lettuce, or duck pellets (please don't feed them plain bread!)
Grab a refreshing or energising beverage, or a cold sweet treat, and walk the Lava Trail!
Takapuna is home to some of the best cafes and ice cream around, so grab whatever you need for your walk, from coffee to juice, to refreshing ice cream or smoothie, and hit the trail! The Lava trail is a stunning seaside walk along the Coast, that forms part of the Te Araroa walkway, and the Takapuna to Milford section runs directly through an ancient, fossilised Kauri Forest!
Head out on an adventure to find Whales and an Owl!
You may have already seen the fantastic Owl sculpture halfway along Hurstmere Rd, but if not – it's a great thing to have the kids go out and search for! And until mid-April, Takapuna is also home to three giant Whale Tail sculptures, all handpainted by different artists, that are part of the Whale Tale Art Trail 2022. Download the Whale Tale app, find the Tails, scan the QR codes at each location, and unlock some great rewards and specials!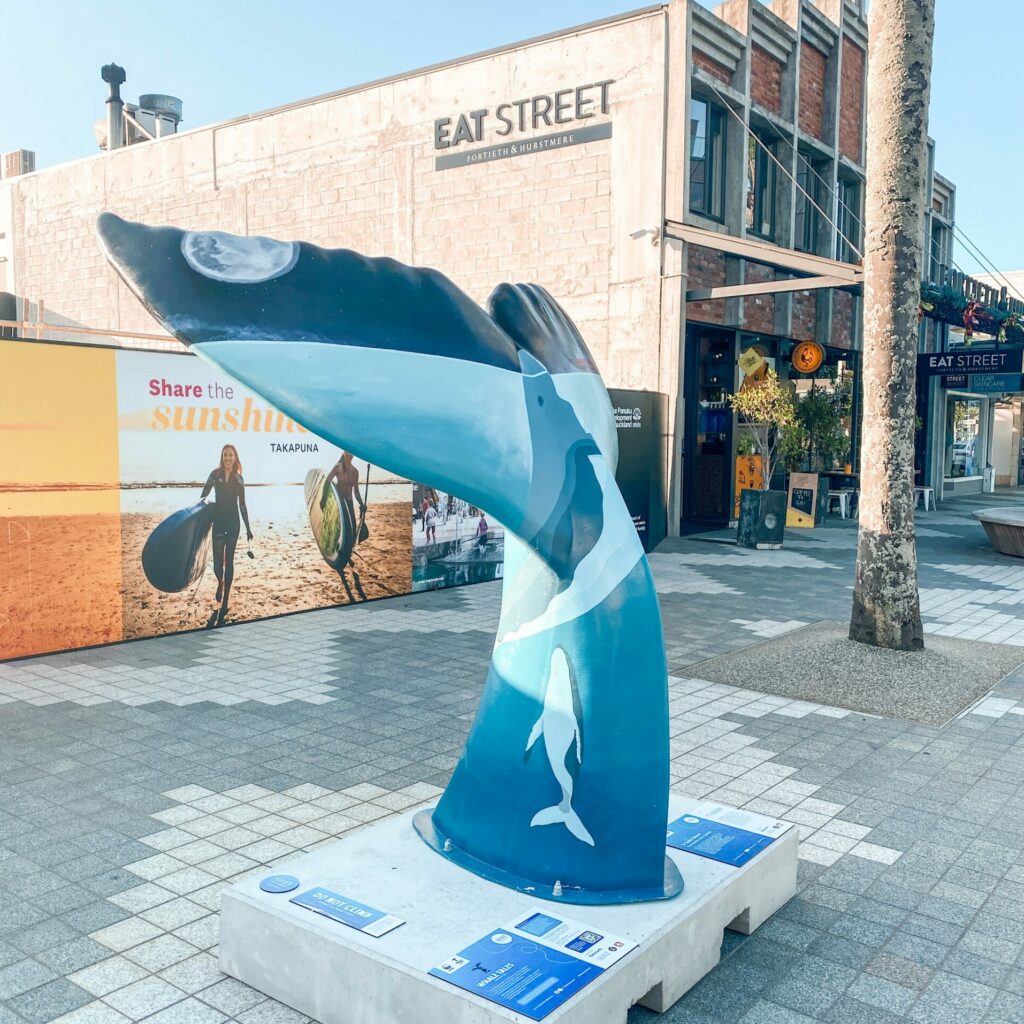 Catch up with your (four-legged) friends for some beach time
If your children or friends are of the furry and four-legged variety, why not organise a nice walk along Takapuna Beach – the perfect dog-walking beach with calm waters, lots of room and plenty of sticks around! You'll find that most of the cafés and eateries in Takapuna are dog-friendly too, so finding the perfect brunch spot or dinner venue will be easy for your after-walk treats – you just have to decide which one!
For a comprehensive list of all the places to eat, drink, shop, entertain and treat yourself this summer check out our business directory, as well as a further list of ideas of places to go and things to do in Takapuna.