Your holiday doesn't have to be over just because you're back at work! Summer is still in full swing here in Takapuna. With sunny days, long warm nights and a heap of interesting activities to do close to home, grab your friends and family and keep the summer vibes rolling.
Hit the beach
Voted one of Auckland's favourite beaches, Takapuna Beach is the place to go for fun in the sun.
With soft white sand, warm glistening water, and a lush grassy reserve with a super-cool playground for the kids – there's no better place to relax, unwind and soak up the rays.
Pack a picnic, grab an ice cream, and enjoy these spectacular summer days at Takapuna Beach.
Take to the water
Nothing beats a refreshing dip in the ocean on a hot day, and Takapuna Beach is a safe and stunning swimming beach. It's also the perfect spot for some on-the-water activities. Try something new and take a Stand Up Paddleboarding (SUP) lesson with Girls Get Out There. They'll show you all the basic SUP skills so you can paddle safely and confidently. Or you could head down to Lake Pupuke and enjoy a windsurfing lesson with the team at Madloop. There are so many other fun ways to cruise the water in Takapuna including kayaking, boating, or a good old ocean swim.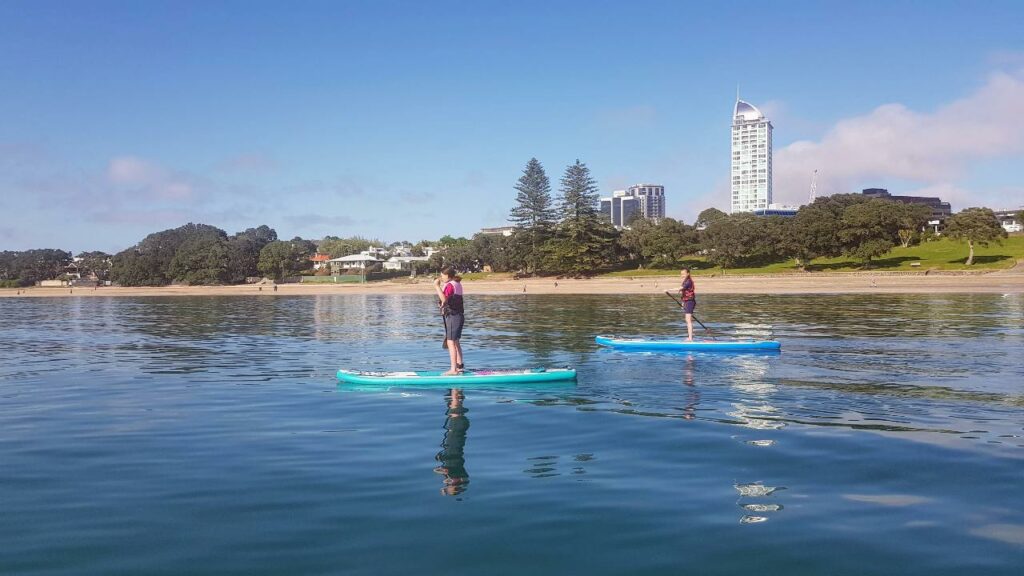 Dine outdoors
With stunning sea views, sunshine and fresh air, outdoor dining in Takapuna is a real pleasure. There's a huge array of dining options, with bars and restaurants covering all types of cuisines.
Whether it's a quick snack to go with a bevy in the sun, a leisurely lunch or a full dining experience – come down after work or on your day off and treat your taste buds to some fine Takapuna hospitality.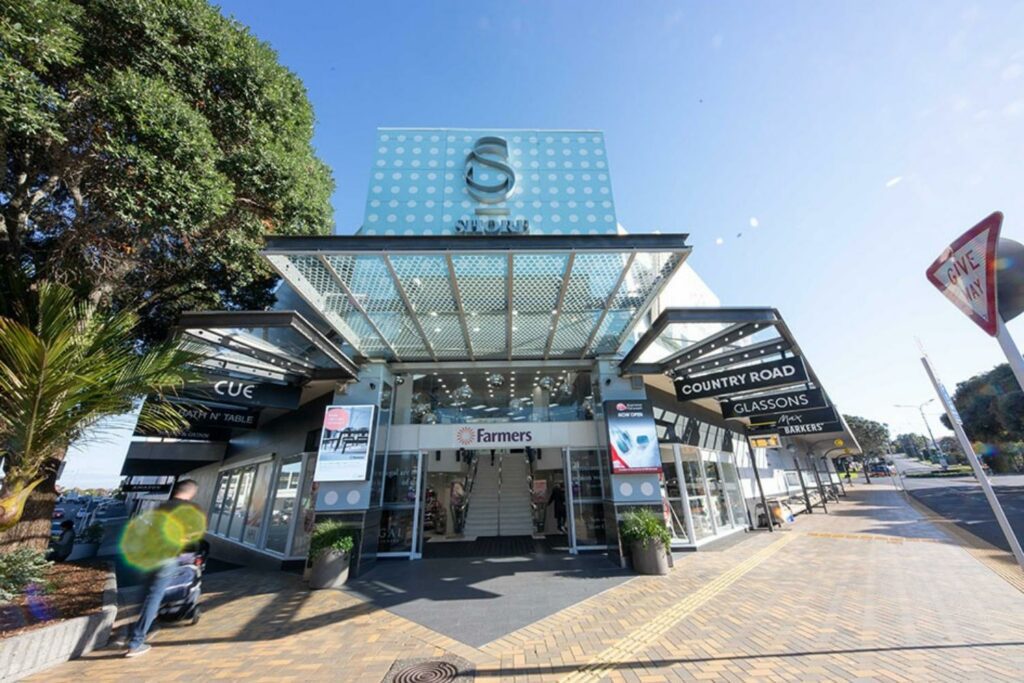 Shop 'til you drop
For high-end boutique shopping, look no further than Hurstmere Road. Take a wander and enjoy the refreshing sea air while getting your fashion fix. Or if you want to cool down a little, head to the air-conditioned Shore City Shopping Centre for a one-stop shopping experience with over 50 stores conveniently located under one roof.
Use your legs
Takapuna has no shortage of walking tracks for your weekend workout. And if you want to get in a bit of exercise for your fur friends too, why not organise a dog-walking date at Takapuna Beach. Your canine mates will love frolicking in the waves and chasing sticks in the sand. Or get your pedal power on and enjoy the sights of Takapuna from your bike. Cruise down to Devonport for the afternoon along the picturesque Takapuna to Devonport Path.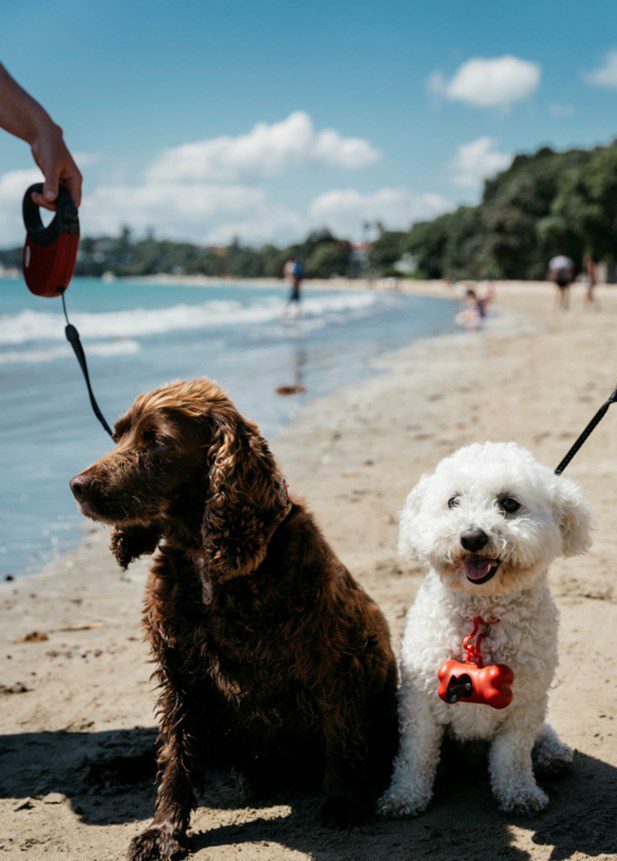 For more information on all the places to eat, drink, shop, entertain and treat yourself this summer check out our business directory, as well as all the awesome places to go and things to do in Takapuna.