A New Chic (and Very Pink) Duck Island Ice Cream Store Has Just Opened in Takapuna
The new beachside boutique has the brand's signature look and outlandish ice cream flavours on offer — but at this one, "sandy feet are welcome".
Heading to the North Shore for long, lazy beach days this summer? We've got your snack situation covered. A new pastel-perfect Duck Island store has just opened its doors in the beachside suburb, just in time for the warmer months.
No longer will sweet-toothed North Shore dwellers have to make a trip over the bridge to hit the ice creamery's Newmarket and Ponsonby boutiques when a craving strikes. Duck Island's third Auckland store has just opened on Hurstmere Road, with the brand's same signature pastel palette and San Francisco vibes of its siblings, thanks to interior design by Designwell.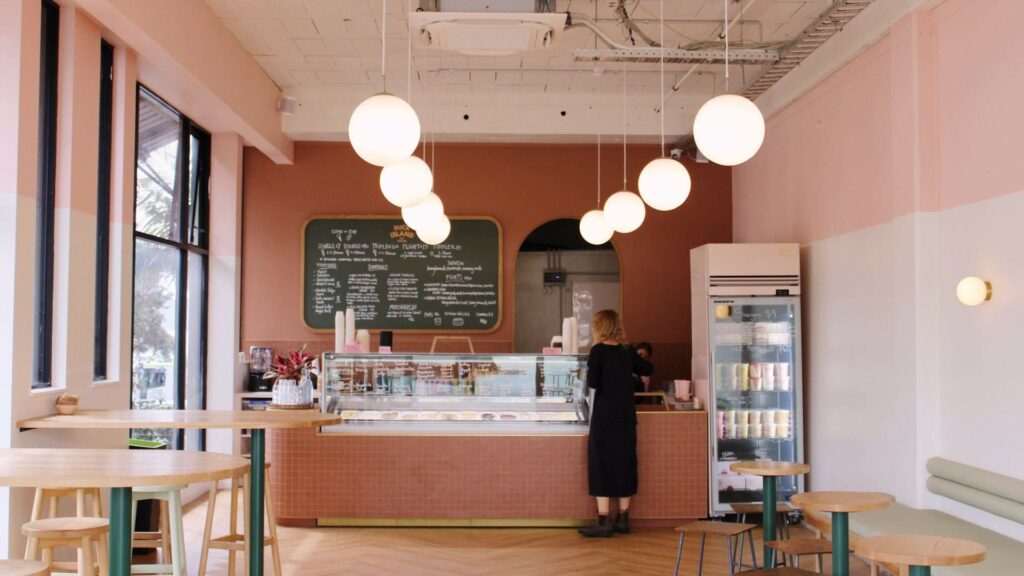 That means rain or shine, you'll need only to step into their parlour to bask in a gentle summer glow — a blessing in notoriously inclement Auckland.
Since its founding in Hamilton in mid-2015, the ice cream connoisseurs have made a splash throughout the country. Even though it's been over three years since the Ponsonby store opened, you'll still find nightly queues spilling out the door.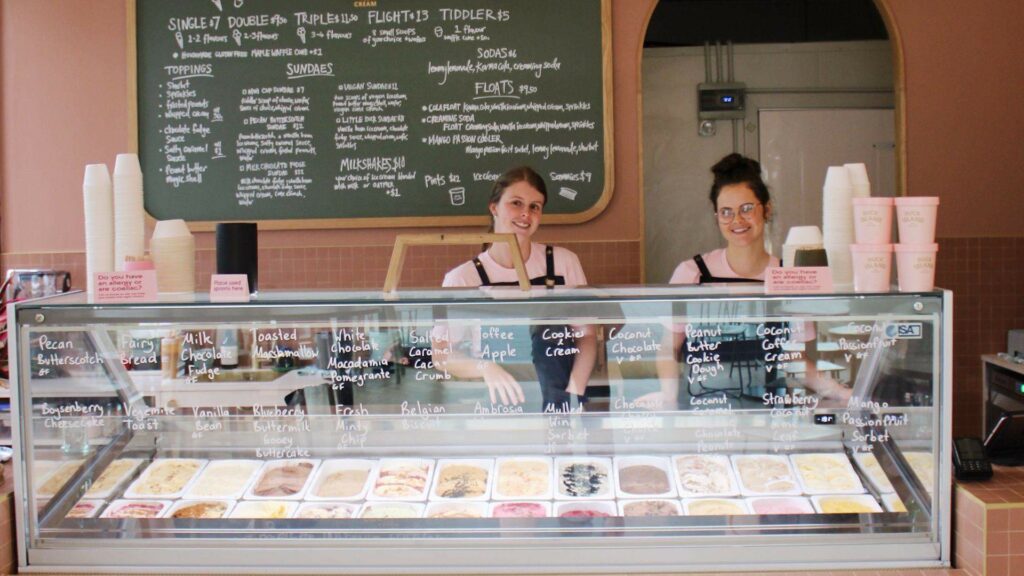 Just like in its sister boutiques, the new Takapuna store will be slinging artisanal ice cream made from organic milk, cream, and the freshest seasonal produce. There's also an extensive dairy-free and vegan range made with coconut milk. Perhaps most impressive of all, the new store will have 24 rotating flavours on offer at any one time, as well as the usual range of pints, sandwiches and cakes in the freezer. Branch out from your usual cookies and cream and try something like cinnamon smoked apple pie or roasted white chocolate and miso. What about a blueberry sour cream gooey butter cake?
Lucky you have the whole summer to try them all — and yes, the staff have confirmed that "sandy feet are welcome".
Duck Island's new Takapuna store is open now at Shop 3, 67-73 Hurstmere Road, Takapuna. It's open Sunday – Wednesday 11am-10pm, and Thursday — Saturday 11am-11pm.
Thanks to Concrete Playground for this great article!