Do you have a penchant for all things sweet? Well, we've got plenty of sweet spots here in Takapuna to satisfy your cravings. Here is a morsel of favourites for our Taste of Takapuna October 2023 showcase.
Richoux Patisserie
Indulge in the finest French pastries at Richoux Patisserie, catering to every sugar lover's fantasy with an enticing array of slices, cakes, brownies, and more.
Prepare for a dilemma as you choose between the zesty Ginger Pistachio Slice, the classic Black Forest Slice, and the comforting Apple Strudel. Your sweet adventure begins here.
Little & Friday
Little & Friday is about dishing up homemade delights loaded with fresh, organic, and free-range goodness. It's the go-to spot for epic sweet treats and a caffeine fix.
Pop into their Hurstmere Road café and sample the mouthwatering cakes, doughnuts, cookies, and brioches.
Domo Bakery
Croissant lovers, make a beeline for the new kid on the block, Domo Bakery. It's a pastry fiend's dream, with signature flavours including matcha, lemon and meringue, and yuzu and cream cheese. These bakers are passionate about experimenting, and their croissants even come in unique cube shapes!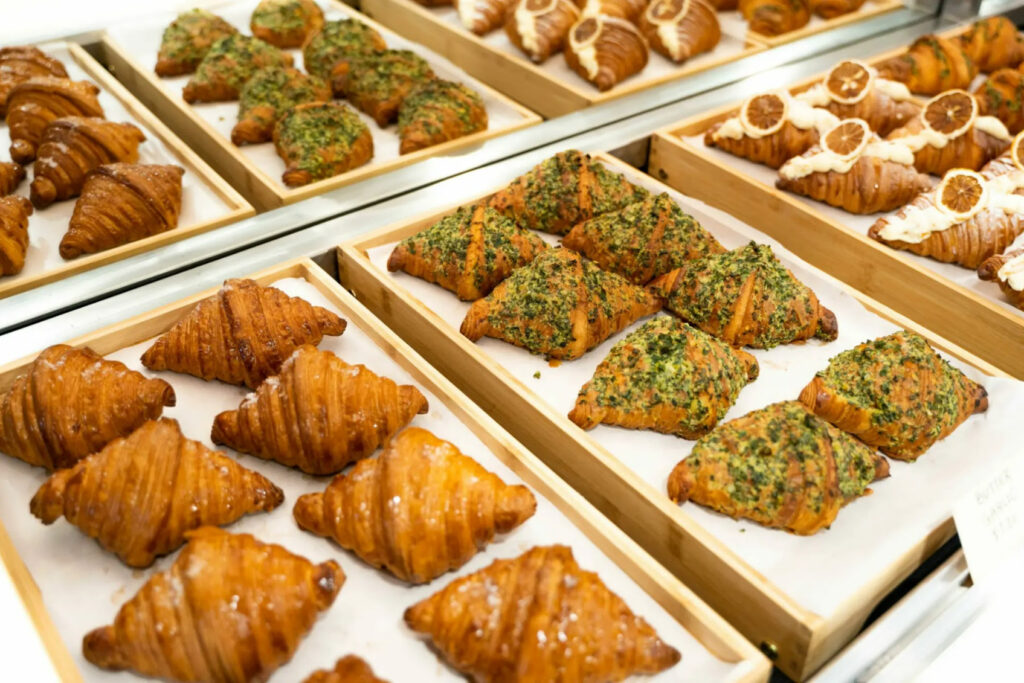 Hello Sailor Cafe & Bakery
Takapunians set sail for the Hello Sailor Cafe, where chic meets cosy in the sweetest way. From single-serve cheesecakes and cinnamon buns to grand celebration cakes, they're all about crafting baked delights and pastries for any sweet tooth. And the doughnuts are true treasures, with flavours like raspberry cream cheese, custard, and salted caramel that'll have you heading back for more.
Le Macaron
Delicate and chewy, with a crisp exterior, Macarons are, to many, the pièce de résistance of French patisseries, and we're lucky to have our local macaron magicians, Le Macaron, here in Takapuna.
Sporting over a dozen fabulous flavours, including "Fatcarons" in cherry, black sesame, lemon & passionfruit, and the bestselling Crème Brulée Fatcaron. Bon appétit Le Macaron!
Glory Patisserie
From baguettes, sour dough loaves, wide variety of French pastries, Asian inspired croissants and exceptional coffee – Glory Patisserie seems to have something for all.
Having opened in September, Glory is bright, modern and inviting and there's always something new and exciting as the chefs experiment with new creations right there in-store. Their croissants are definitely worth a try, whether you're a sweet tooth, savoury fiend, or cube fan – as well as their delicious range of freshly baked breads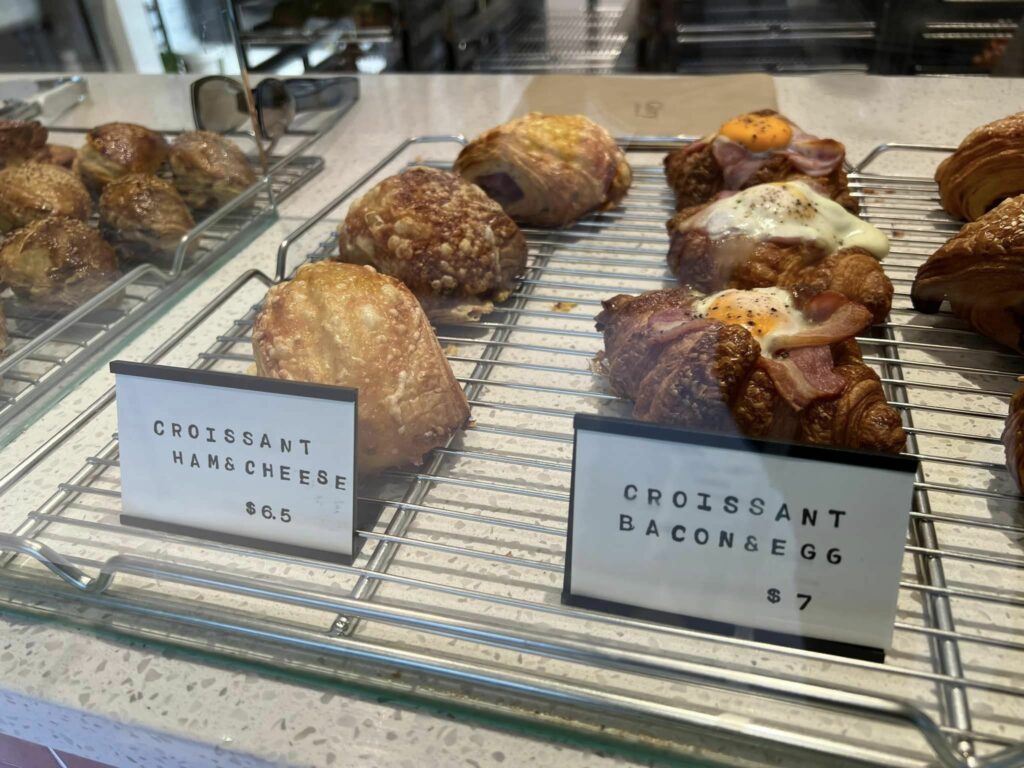 Choux by Bryan Bae
Indulge your sweet cravings with a visit to Choux, where culinary artistry meets confectionery perfection in a tempting array of delicate pastries, divine chocolates, and bespoke celebration sweets, each bearing the mark of an artist's touch.
While you may find it challenging to pick just one treat, Bryan's eclairs stand out as something exceptional.