Nicky Partridge has been running Street Organics for nearly five years. Street Organics is a healthy wholefoods café that specialises in different dietary styles and requirements, including gluten free, keto, vegan, low FODMAP meals and food for people with allergies.
In exciting news for Takapuna, Nicky will soon be joining the board of the Takapuna Beach Business Association! We took five minutes to talk about what's going on at the café and with Nicky.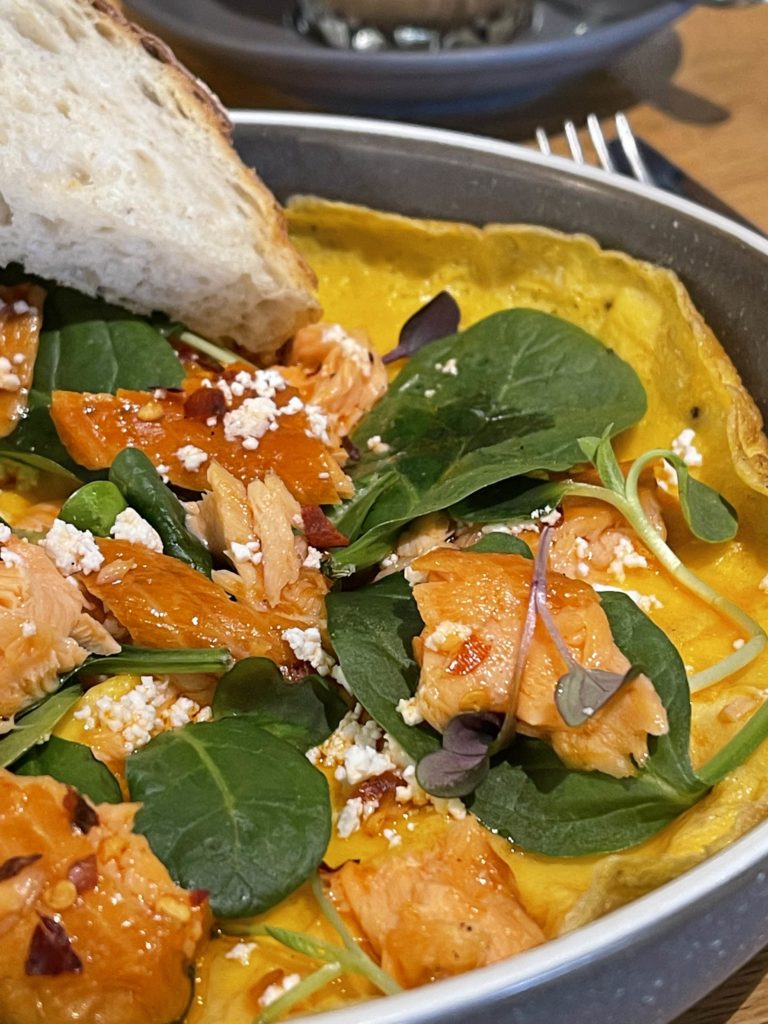 ABOUT STREET ORGANICS
"We put a lot of care and love into the food we prepare, and how we serve it as well. Customer service is really important to us," Nicky says.
"We're open seven days. We also have a wine bar now, that's open Friday and Saturday nights [outside of lockdown], selling only New Zealand organic and vegan wines, and creative cocktails."
"We have house-made kombucha, made on site in different flavours, and we make cocktails with that, too."
ABOUT NICKY
"Street Organics was born from a love of healthy living and genuine hospitality.
I worked at Hilton Hotels for several years, and I studied hospitality when I left school.
"I predominantly eat vegan, but I do eat some animal products these days – it became quite challenging to keep eating vegan with three kids, especially when one was into intensive training and one had dietary needs. In the café we sell meat and animal products too."
WHAT'S ON STREET ORGANICS' UPCOMING SPRING MENU?
"We're working on some more low-carb items, because keto is so popular now.
"We've got a chaffelle, it's a vegan waffle made with cheese and egg, so it's a savoury waffle that's low carb and keto.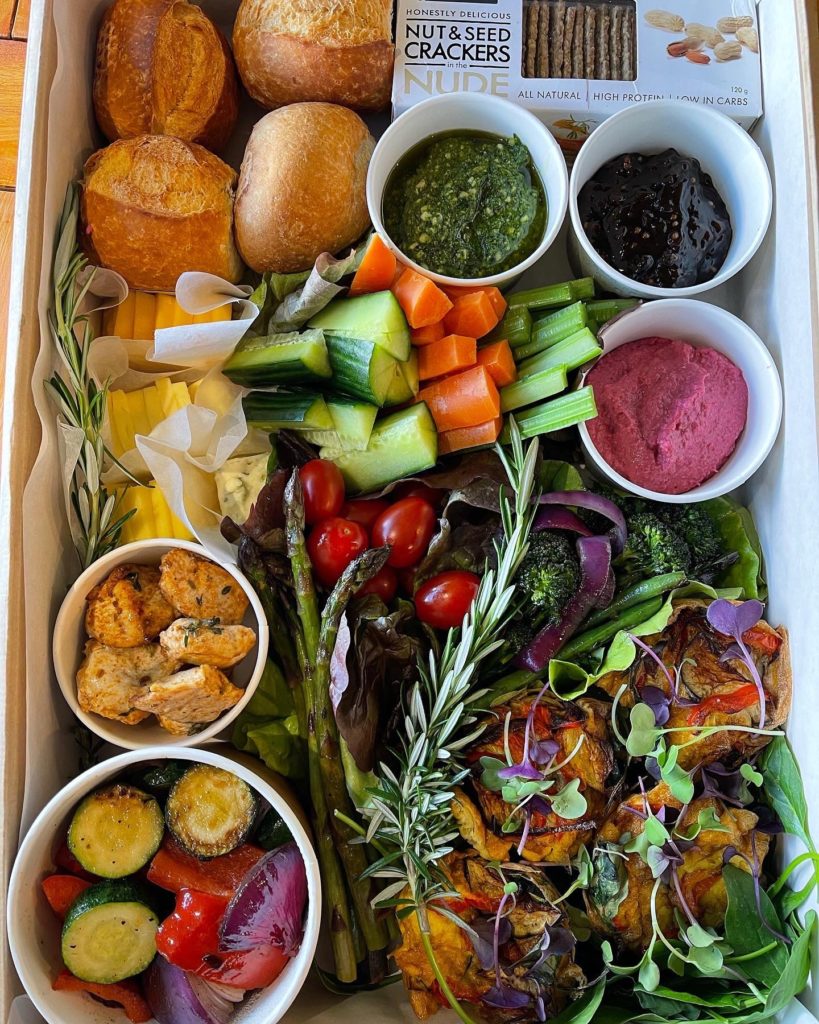 "I've been trying through lockdown to make a pancake that's both keto and vegan. I haven't been successful so far, but I'm still working on it. It might end up being one or the other.
Our protein pancake has always been popular.
"A new item is slow-cooked beef cheek with cauliflower mash, and that's keto too.
"We have a beautiful shakshuka, which is quite a rich vegetable dish with eggs and salsa verde. There's also a mushroom bruschetta.
"And for the first time we're going to do a market fish that's long-line sustainably caught. It's pretty much straight from the boat.
WHAT'S SOME OF YOUR FAVOURITE THINGS TO DO IN TAKAPUNA?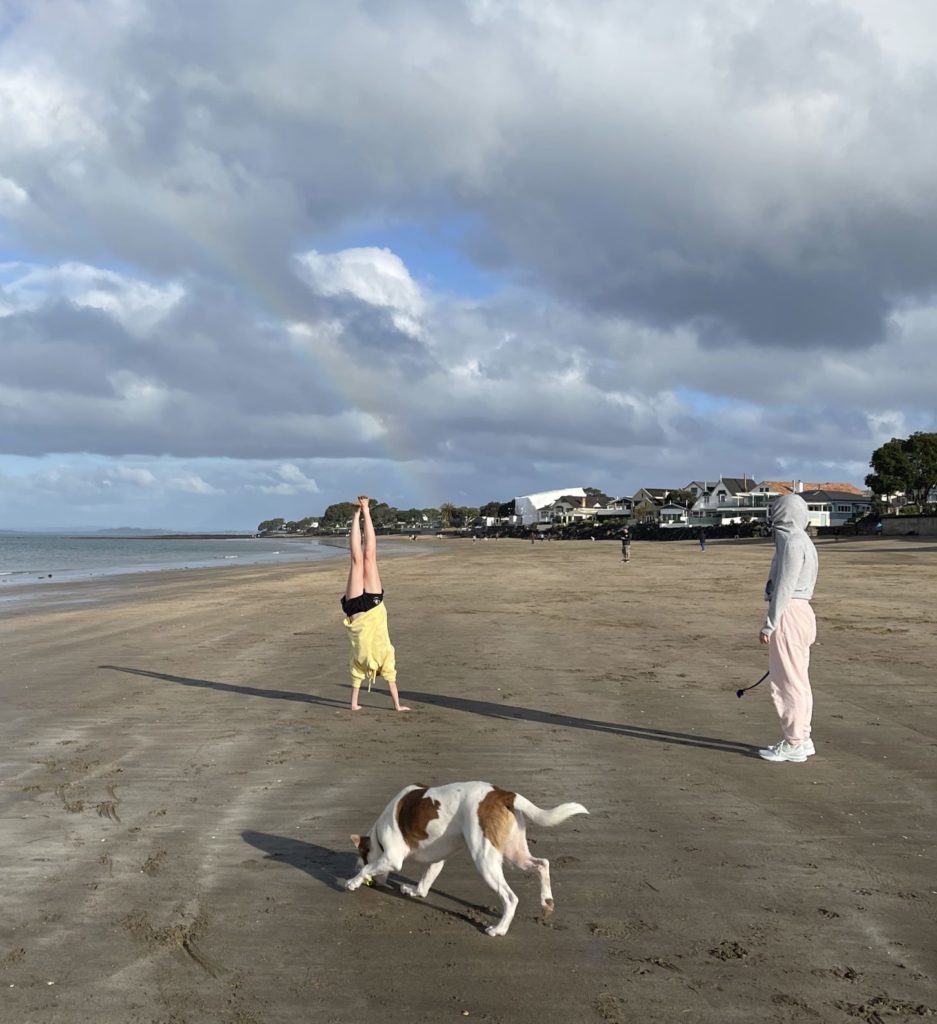 "Going to go out for dinner. Treating myself to a haircut and colour, or a massage, at one of the beautiful spas we have in the area called Ikoi Spa.
"My favourite restaurant in Takapuna is Tokyo Bay. I love it. I also love Tok Tok.
"My favourite thing to do is take my dog and my two girls and go walking around the beach, then clambour around the rocks towards Milford."
TOP TAKAPUNA TIP
"We have the best playground in the world, I reckon. No, but it really is amazing! And it's only 5 minutes from Street Organics, which is a bonus. There's so much to see and do…. It's a real hub of activity."
Check Street Organics out at streetorganics.co.nz