Joe's Eatery: Sharing the love of food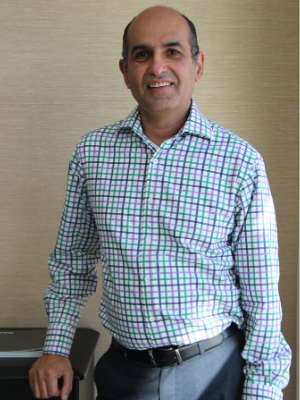 Joseph-Paul Geo is Joe of Joe's Eatery. He's originally from India and has been in New Zealand for the last 23 years. His eponymous Eatery arrived on Hurstmere Road in July 2019, and quickly gained a reputation for seriously great coffee, delicious food, great wines and craft beers.
Better still, from Joe's perspective, is that his Eatery is located in the place he's been fortunate enough to call home for the last 22 years: the North Shore. "I am passionate about calling the Shore my home. My kids have enjoyed growing up here and have gone to local schools. We have a fantastic little spot here on Hurstmere Road in Takapuna, and I thoroughly enjoy being part of this vibrant community," he says.
"To us home is not a place; it is people. It's that feeling of belonging and connecting. Sharing a simple moment over the dinner table is fuel for the soul."
Joe says "heart" is at the centre of the philosophy that underlies what he's created at Joe's Eatery. "Our love of and connection to food runs deep. We believe it's the small things that leave big impressions. Whether it's a simple smile with your morning coffee or crafting your order just the way you like it, we're here to make your day a little bit brighter!"
In a previous life, Joe was a commodities trader and in supply chain and customer service management, but setting up Joe's, he says, is "following my passion of food, community and entertaining. "I have always loved to entertain. For many years I had the idea growing in my mind and heart to take that a step further to do something quite different from what I've done in the past." The Eatery might be more a "hop, skip and jump" than a step – but he's plunged in with both feet and is bringing his ideas to life.
"Joe's Eatery has been inspired by the moments I enjoy most: sharing a meal or a drink with family and friends; the company, the conversation and, of course, the food," he says.
He loves: to entertain and share hospitality
We love: Joe's passion for the joy of hospo